Kuortane Games 2022 LIVE – Neeraj Chopra Javelin LIVE: Olympic gold medallist Neeraj Chopra brought glory to his nation yet again. Chopra secured gold medal at the Kuortane Games. The Indian javelin thrower bagged his first official gold medal of the season with a throw of 86.69 metres. Follow Neeraj Chopra Kuortane Games 2022 LIVE Updates with InsideSport.IN
Also read 2022 Commonwealth Games: AFI announces 37-member Indian squad for 2022 Commonwealth Games, Olympic GOLD medallist Neeraj Chopra to headline
Kuortane Games 2022 LIVE: ANOTHER GOLD! Neeraj Chopra bags first GOLD medal of the season, wins at Kuortane Games with 86.69m throw – Follow LIVE updates
Neeraj Chopra with a 86.69m throw at Kourtane Games! 🤌🏼 pic.twitter.com/9DeMizCbHD

— Vedant (@thatcrickettguy) June 18, 2022
In tough weather conditions, India's golden boy Neeraj Chopra rose to the top once again to clinch the gold medal at the Kuortane Games on Saturday. It marks his first gold medal of the season and his first since the epic Tokyo Olympics triumph last year.
Another day, another gold! 🥇#Neeraj Chopra wins his first gold of this season at the rain-washed Kourtane Games with a 86.69m throw.#champ #goldenboy
🎉✨❤️👍🏻 pic.twitter.com/1FJ58gmsE8

— Abhinay Maths (@abhinaymaths) June 18, 2022
Neeraj Chopra Javelin LIVE – Chopra threw a stunning 86.69m with his first attempt followed by two fouls. The 24-year-old then opted out of his last three tries, with the first being enough to seal the gold medal.
Chopra has had an excellent start to the season after a 10-month break following the Tokyo Olympics triumph. He started off by breaking his own national record at the Paavo Nurmi Games with a throw of 89.30. The 24-year-old has now won his first gold of the season ahead of a important year with the Commonwealth Games in sight.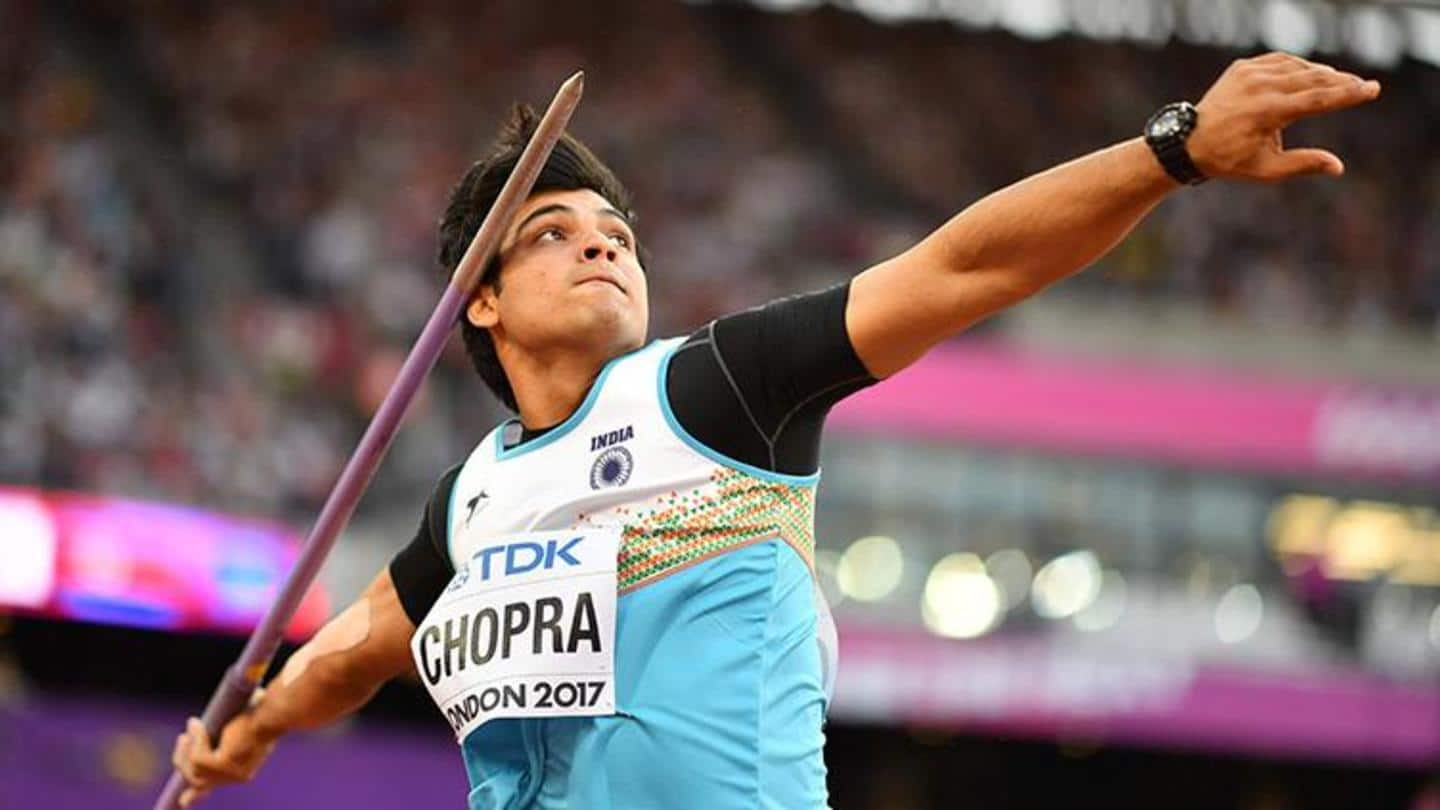 If Chopra breaches the 90m mark, which he had said should come this year, he will become the 21st javelin thrower to do so.
"I am pleased with my performance. It was my first event of the season, so I am happy to have started the season on a high note. My performance here has boosted my confidence significantly," Chopra had said after the Paavo Nurmi Games.
"Going forward, I am looking to work on my technique, throw, and overall performance. I am in a happy place at the moment and I just want to do well in the upcoming events."
Chopra's earlier national record was 88.07m which he had set in Patiala in March last year. He had won the Tokyo Olympics gold with a throw of 87.58m on August 7, 2021.
Chopra's 89.30m effort will take him to fifth spot in the world season leaders' list. After Kuortane, Chopra will feature in the Stockholm leg of the Diamond League on June 30. He had earlier trained in the USA and Turkey before shifting base to Finland last month.
When and where to watch Kourtane Games live in India?
Kourtane Games is scheduled ON 18th June 2022 and Neeraj Chopra will take the field in the men's javelin throw event that begins from 9:15 PM IST onwards.
The Kuortane Games 2022 athletics meet will not be telecasted live on any TV channel in India.
One can follow the live updates on InsideSport.IN. Live results will be available in the  official Kuortane Games website.
Follow InsideSport on GOOGLE NEWS / Follow Neeraj Chopra Kuortane Games 2022 LIVE Updates with InsideSport.IN