NorthPort is displaying its finest form in years, a form borne out not from any new technical thing being done on the floor but something which has come from intangibles that the Batang Pier themselves committed to doing.
"We have achieved so much chemistry that coming to practices and games have been a joy for each of us," coach Pido Jarencio told the Inquirer over the phone on the eve of the Batang Pier's clash with Magnolia in the PBA Philippine Cup as NorthPort shoots for a third straight win at Mall of Asia Arena in Pasay.
"I am very pleased at how the players are performing," Jarencio went on. "And that's something that they themselves committed to do."
'Sharing the ball'
Jarencio gives a lot of credit to the veteran Arwind Santos, Robert Bolick and Kevin Ferrer. In one key moment during a team-building exercise, Santos asked everyone to write what each player's commitment to the team would be.
"A lot of them said that there shouldn't be egos in the team, and that they should be sharing the ball all the time," Jarencio said. "That's big, because no one feels like a superstar here and everyone is giving his all—in practice and in games."
Jarencio said that the 3 p.m. clash on Wednesday with the Hotshots would be a real test, especially since Magnolia has lost its first two games and will be parading Paul Lee for the first time this season.
"That's a strong team," Jarencio said even as Magnolia counterpart Chito Victolero said that Mark Barroca remains to be a game-time decision because of a calf injury.
"We'll see how he (Barroca) feels [before the game]," said Victolero.
Meanwhile, Barangay Ginebra, another title favorite like Magnolia, shoots for a second straight win later in its clash with Rain or Shine at 6 p.m.
Cramming for form
Coach Tim Cone is trying to get his Gin Kings into game shape and an acid test against the Elasto Painters could certainly come in handy—win or lose—for Ginebra to try and get its edge back.
The Kings will be coming off a shaky 85-82 win over Blackwater last Sunday, a win they pulled out of the fire in the waning seconds as Cone saw his charges huff and puff practically all game.
"When you're not in shape, you can't do a lot of things you need to do to win," Cone said on Sunday. "You can't sustain your energy, your defense. You're slowly getting back on offense. You don't box out when you're tired.
"We got to figure out a way over these next week or two to get us back in tip-top shape. We're just not there yet—or anywhere near," he said. INQ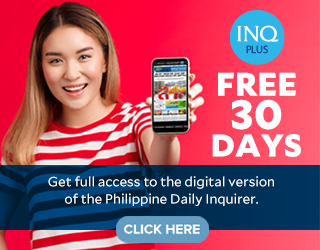 Read Next
Subscribe to INQUIRER PLUS to get access to The Philippine Daily Inquirer & other 70+ titles, share up to 5 gadgets, listen to the news, download as early as 4am & share articles on social media. Call 896 6000.
For feedback, complaints, or inquiries, contact us.