Barangay Ginebra took the court last Sunday night at Ynares Center in Antipolo City knowing that it was far from being in perfect battle shape, and the result was a scrambling 85-82 PBA Philippine Cup debut against a Blackwater side that is working itself way back to gaining respect.
Just a couple of months removed from winning the Governors' Cup, the Gin Kings were obviously a step slower and needed a big endgame to pull this one out of the fire and avoid becoming the second upset victim of the Bossing.
"When you're not in shape, you can't do a lot of things you need to do to win," Ginebra coach Tim Cone said. "You can't sustain your energy, your defense. You're slowly getting back on offense. You don't box out when you're tired.
"All those things happen when you're tired, and that happened to us, especially in the third quarter," he went on. "I thought we kind of hit a wall. We were playing very, very tired.
Deadly trio
The Kings still went on to take down that wall, thanks to the trio of Christian Standhardinger, Japeth Aguilar and newly minted Most Valuable Player Scottie Thompson.
"Like coach Tim said in the huddle, we really need to get in shape because every team out there is looking tough," Thompson said.
"And I think we're behind already. We're trying to catch up when it comes to our game shape."
The Bossing, who came into the game fresh from chopping down defending champion TNT, 85-78, just four nights before, have been preparing far longer than any team in the field and showed it against the Kings.
And Cone saw this beforehand.
"Just watching them on video, they're playing really, really good basketball," Cone said. "You can't get anything easy from them, and they really execute offensively. We knew we had to battle, it did end up being harder than we thought."
Aguilar finished with 15 points, including the go-ahead basket just outside the shaded lane. Standhardinger led scoring with 21, while Thompson was just an assist short of a triple-double after chalking up 14 points and 16 rebounds.
"We got to figure out a way over these next week or two to get us back in tip-top shape. We're just not there yet—or anywhere near," said Cone.
A warning
Cone's words could also sound as a warning to the field more than a worry for the team, especially if the returning Stanley Pringle comes close to 100 percent.
"[Stanley is] just working on his shape. He was really sucking for air in the fourth quarter and you could see it," Cone said of the spitfire guard who chipped in nine points. "But he's our best alternative. Even if he's tired, he's still the best player out there so we went with him."
"If he can continue to build on his shape then he's gonna be a dominant player out there. As usual."
And if everything pans out the way Cone envisions it to be, then the Kings will be up for a deep run.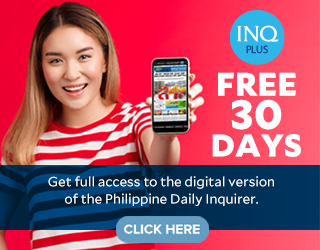 Read Next
Subscribe to INQUIRER PLUS to get access to The Philippine Daily Inquirer & other 70+ titles, share up to 5 gadgets, listen to the news, download as early as 4am & share articles on social media. Call 896 6000.
For feedback, complaints, or inquiries, contact us.