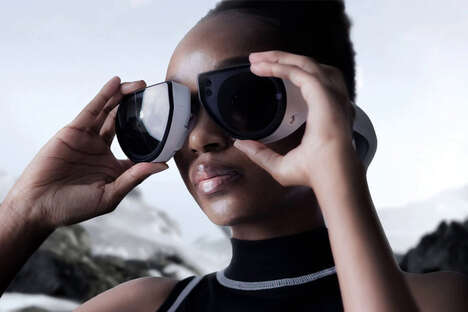 The "Calypso" conceptual MR headset was designed by Hongik University students Hyelim Shin and Youngin Cho as a graduate project that envisions the future of wearable devices.
The headset consists of the main unit itself along with a separate processor which sits inside a cylindrical tube worn all over the body. The equipment will work together to achieve impressive mixed reality (MR) experiences unlike what is currently possible with augmented reality (AR) and virtual reality (VR) headsets.
The Conceptual MR "Calypso" headset allows use almost anywhere and is equipped with four sensors on the nose along with two cameras positioned on either side. Using bone conduction technology in place of headphones helps further immerse users in a way that won't completely disconnect them from the world around them.