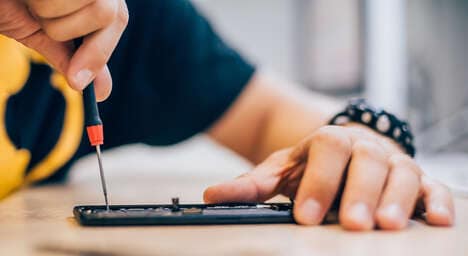 Google has announced a new partnership with the technology repair company iFixit to offer official parts for Pixel phone repairs. The Pixel is Google's flagship line of Android-powered mobile phones. Currently, Google's Pixel phones are some of the most popular mobile phones on the market and are in the hands of numerous consumers. This initiative will allow these many consumers to have easy access to replacement parts and tools that are necessary to complete a repair.
This repair-focused initiative also marks a large step forward in the "Right to Repair" initiative that outlines the belief that consumers should have the right to repair electronics that they purchase, rather than discarding them and purchasing new gadgets. Google has stated that it began this initiative in order to reduce e-waste, as many phones would simply be wasted if consumers could not repair them easily.
With Google now joining the Right to Repair movement in some capacity, it has joined other large companies such as Samsung, Valve, and Apple, in providing repair parts and tools in order to extend the life cycle of electronics.
Image Credit: Shutterstock