MANILA, Philippines-Fran Yu delivered when it mattered most as Letran scraped past University of Perpetual Help System Dalta, 77-75, on Sunday and made it back to the finals of the NCAA men's basketball tournament.
Yu dropped a floater in the lane plus a free throw off a foul from Rey Barcuma and capped his endgame heroics with another freebie that pegged the final count.
The Altas made a last-ditch effort to erase the twice-to-beat edge of the Knights, but Jielo Razon's desperation three at the buzzer was way off the mark.
Recording another highlight reel, Rhenz Abando scored on a thunderous two-handed dunk on a Kurt Reyson lob and scooted past Jeff Aban for a baseline slam several possessions later that calmed the Knights amid Perpetual's comeback in the latter half.
Abando finished with 24 points, including three triples, while Jeo Ambohot had 14 points and 14 rebounds for the defending champion Knights, who will set up a titular clash with either the San Beda Red Lions or the Mapua Cardinals.
Razon was laser-focused throughout, sinking 10 of his team-high 21 points in the deciding period as the Altas gave the Knights a scare in the closing minutes.
They actually had the opportunity to turn everything around, but Mark Omega's missed free throws and an ill-advised three by Cris Pagaran led to their downfall.
The Altas, who lost their chief gunner Kim Aurin to smallpox, survived three consecutive make-or-break games before setting up the Final Four meeting with the Knights.
The scores:
LETRAN 77 — Abando 24, Ambohot 14, Yu 13, Paraiso 7, Sangalang 7, Olivario 5, Javillonar 4, Reyson 2, Mina 1, Caralipio 0, Fajarito 0.
PERPETUAL 75 — Razon 21, Egan 14, Abis 11, Pagaran 8, Omega 7, Boral 6, Barcuma 4, Cuevas 4, Martel 0, Kawamura 0, Sevilla 0.
Quarters: 20-17, 36-39, 62-55, 77-75.
RELATED STORIES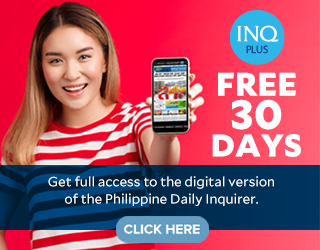 Read Next
Subscribe to INQUIRER PLUS to get access to The Philippine Daily Inquirer & other 70+ titles, share up to 5 gadgets, listen to the news, download as early as 4am & share articles on social media. Call 896 6000.
For feedback, complaints, or inquiries, contact us.