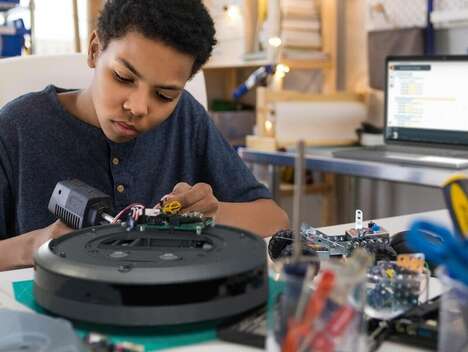 The iRobot Create 3 educational robot is a customizable solution for both manufacturers and do-it-yourselfers to choose from when looking to expand their horizons with technology experimentation.
The robot comes with pre-installed smart technology features and can be customized with a number of different modules, sensors, LEDs and wheels. Makers can communicate with the robot via WiFi, Bluetooth, Ethernet or even via a built-in USB-C port.A detachable faceplate allows for easy access to the interior, while a dedicated section offers space for LiDAR scanners, camera modules or additional sensors of your choice.
The iRobot Create 3 educational robot is priced at $ 299.99 and is perfect for high school or college students and avid manufacturers as a way to explore different technology building techniques.