(Image credit: Ants Tammick/ Alexandra Film)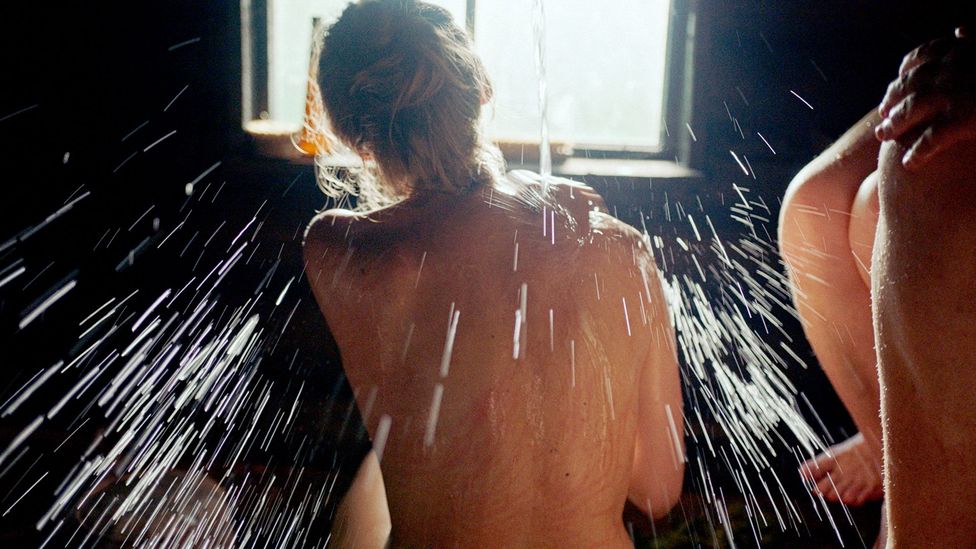 The Nordic countries believe that having saunas is essential for physical and emotional wellbeing. Clare Dowdy explores saunas past and present to find out why.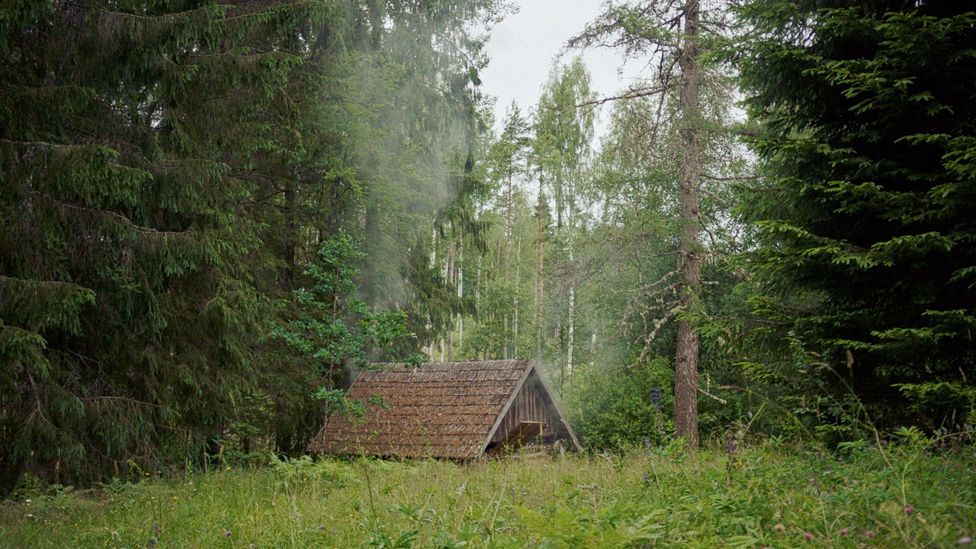 The new documentary feature film Smoke Sauna Sisterhood won an award at the Sundance festival (Credit: Ants Tammick/ Alexandra Film)
The current sauna craze belies the fact that the sauna's origins are thought to go back 10,000 years. Their first manifestation was as a pit sauna, literally a pit dug into the ground, with a pile of stones at the bottom, which was heated with a campfire. "Once the stones had warmed up, the pit was covered with wattle, thatch or peat, and then water was thrown on the stones, to create steam," explains Dalva Lamminmäki, folklorist and doctoral researcher of sauna culture at the University of Eastern Finland.
Early sweat houses, dating back to the Bronze Age, are being unearthed all over the UK and Ireland. Saunas and sweat lodges were also prevalent in the ancient Islamic world as well as in the indigenous cultures of Mexico and North America. According to a study by Harvard University, the Native American tradition of the sweat lodge involved ceremonies and rituals, including "rites of preparation, prayer, and purification". In Japan, "natural caves were used as sweat baths, and these evolved into bathhouses at temples and next to monasteries", explains Emma O'Kelly in her book Sauna – The Power of Deep Heat.
O'Kelly writes that, "every culture, through every age, has enjoyed its own form of sweat bathing. From the Ottoman hammam and Mayan temazcal to the Japanese mushi-buro and kama-buro, from the banyas of Russia to the saunas of Finland, heat therapy has stood the test of time, waxing and waning in popularity, and crossing continents in various iterations".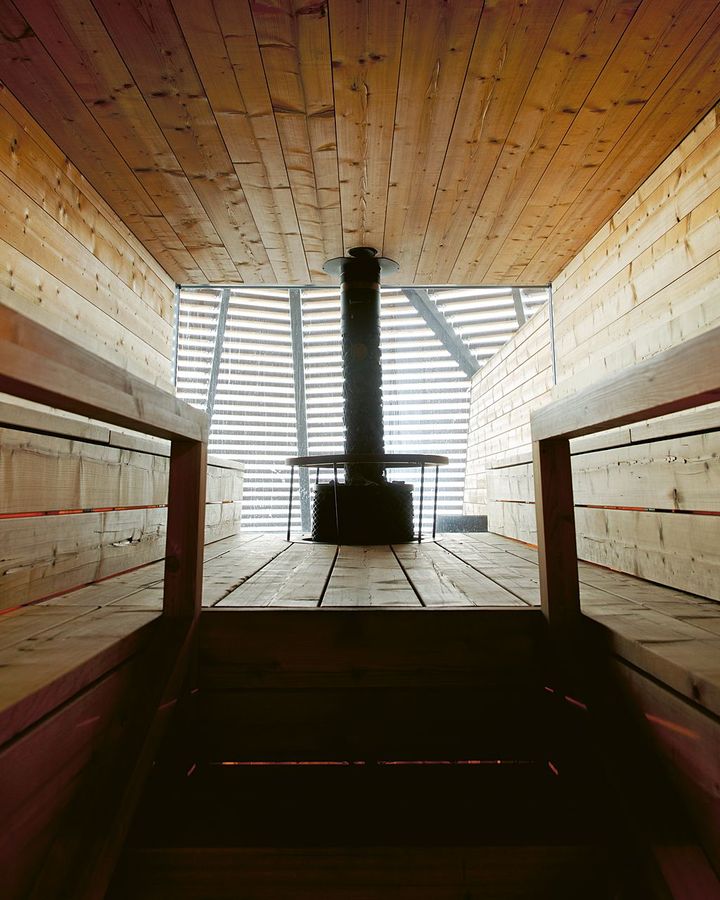 Löyly public sauna in Helsinki, Finland is featured in the book Sauna – The Power of Deep Heat (Credit: Maija Astikainen)
Many people these days treat a sauna as the latest addition to their suite of self-care practices – along with yoga, massage and facials – the perfect antidote to busy 21st-Century lifestyles.
However, in bygone centuries, their role went far beyond creating a sense of well-being and a place to relax. As well as a place to wash, they were used for cooking, drying flax and rye, making soap, doing the laundry, tending to the sick, washing the dead before burial, and giving birth, explains Lamminmäki. "The sauna was also a place to sleep and to meet someone in secret, and the role of weekly sauna was to cleanse people for church and the Sabbath, and to mark the change of one week to another," she adds.
The sauna's spiritual aspect was important. O'Kelly explains in her book that traditionally, the ancient Finns, like Native Americans, worshipped the four elements – air, water, fire, earth – in the sauna. "It was a microcosm of the three levels of the universe: the upper realm, the sky world; the middle realm, the Earth; and the underworld of the dead. All of its core symbolism replicated the cycles of growth, interconnection and symbiosis, with the end goal of altered states, raised consciousness and rejuvenation."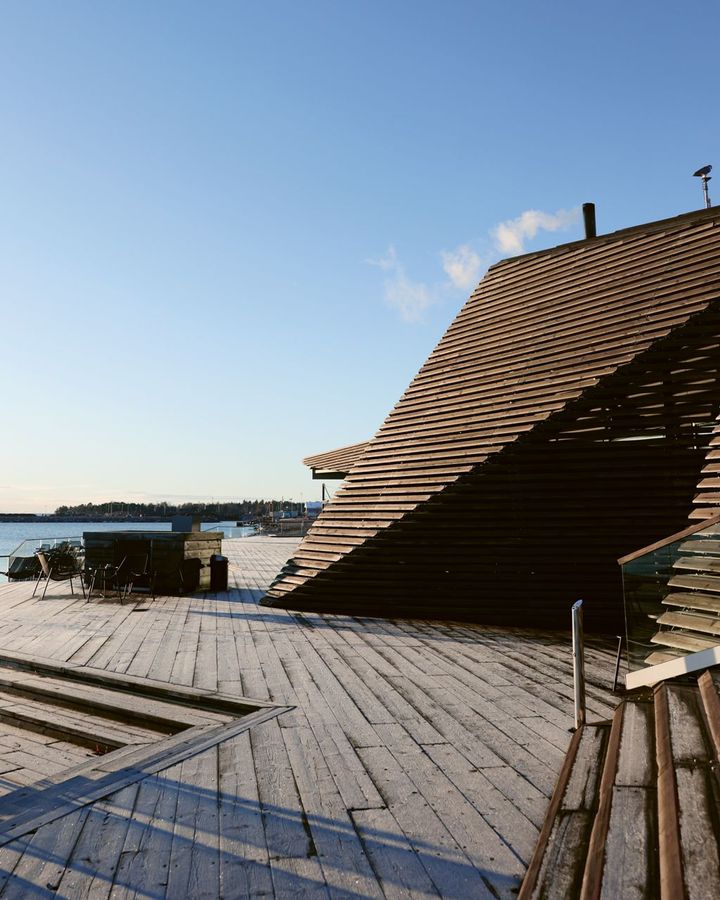 For Finns, saunas and cold swimming are a way of life – Löyly sauna, Helsinki, is located next to the Baltic Sea (Credit: Maija Astikainen)
"Sauna in Finland was an important part of folk healing," Lamminmäki says, "It was sterile, warm and private, and people believed that it was 'loaded' with the power of ancestors and deities. Sauna was not just a building, it was liminal place and space between this world and the other world."
Much of this sauna mythology appears in the Kalevala (Finland's work of epic poetry) and Finnish runic songs. "The poem has created a lasting foundation for the sauna as a key symbol of Finnish identity," O'Kelly writes, "and it's not uncommon to see the gods and goddesses of the Kalevala carved into sauna doors and windows".
This idea of the spirit world extended to the Saunatonttu, a one-eyed elf who was said to check people behaved properly in the sauna. "Children must always behave respectfully in the sauna to avoid upsetting the Saunatonttu," This is Finland website explains.
However, the benefits of sauna have not always been appreciated. "In 1890 in Finland, folk healing was declared illegal, and speaking of spiritual or supernatural sauna practices became taboo," O'Kelly writes, "Wisdom was passed on in secret, through word of mouth by elderly female bathers, guardians of the healing sauna."
Spiritual and practical
Since then, some modern-day Finns and others with deep sauna roots like its Scandinavian neighbours, the Baltic nations and Russia, are starting to appreciate this combination of the spiritual and the practical.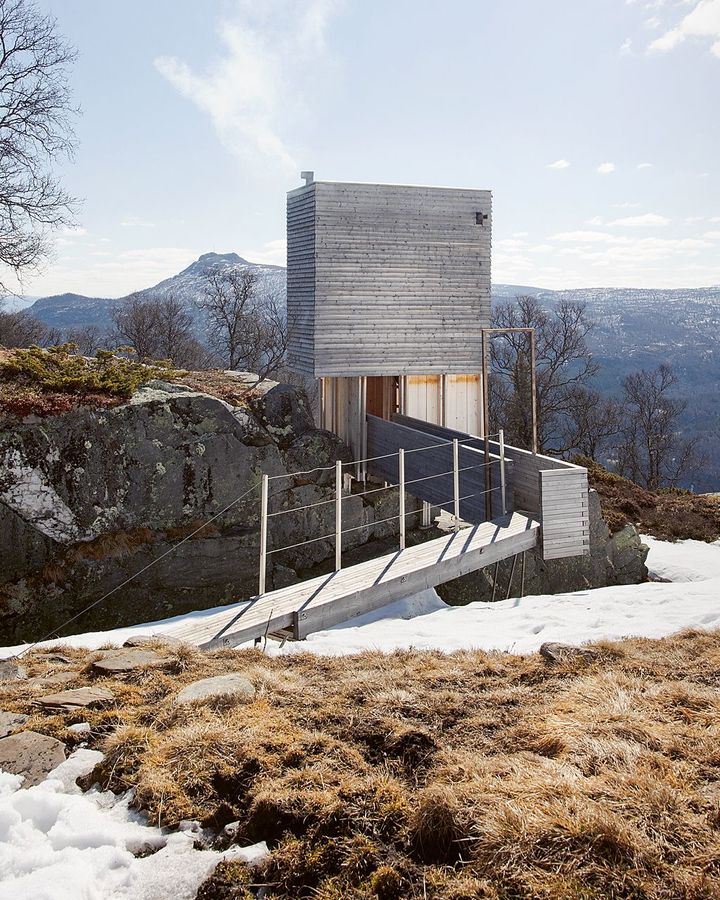 New, innovative sauna design can be seen across the Nordic region, including the Badstufolk Eldmolla sauna in Norway (Credit: Maija Astikainen)
And although the Finnish word sauna is thought to come from the Sámi word soudnje, meaning "pit in the ground", the Finns don't own the sauna. Estonia, for example, has its own strong saun heritage. In 2013, the Estonian smoke sauna was placed on Unesco's Representative List of the Intangible Cultural Heritage of Humanity. These are typically wooden huts with no chimney, where rocks are heated by an open fire to produce a soothing aroma.
In Finland, the sauna is "one of the key national symbols", says Lamminmäki, precisely because it's very much an everyday ritual for Finns, with 3.3 million saunas in a country of 5.5 million inhabitants. "Everyday practices are relevant to national identity also because over time they form a widely shared understanding of the culture and what it is like to be a citizen of a country," she adds, "It's said that sauna creates a basis for understanding what Finnishness is."
In 2020, Finnish sauna culture followed Estonia, making it on to Unesco's list. Unesco  describes how "Sauna culture is an integral part of life for the majority of the population, and most people have their first sauna experience as babies".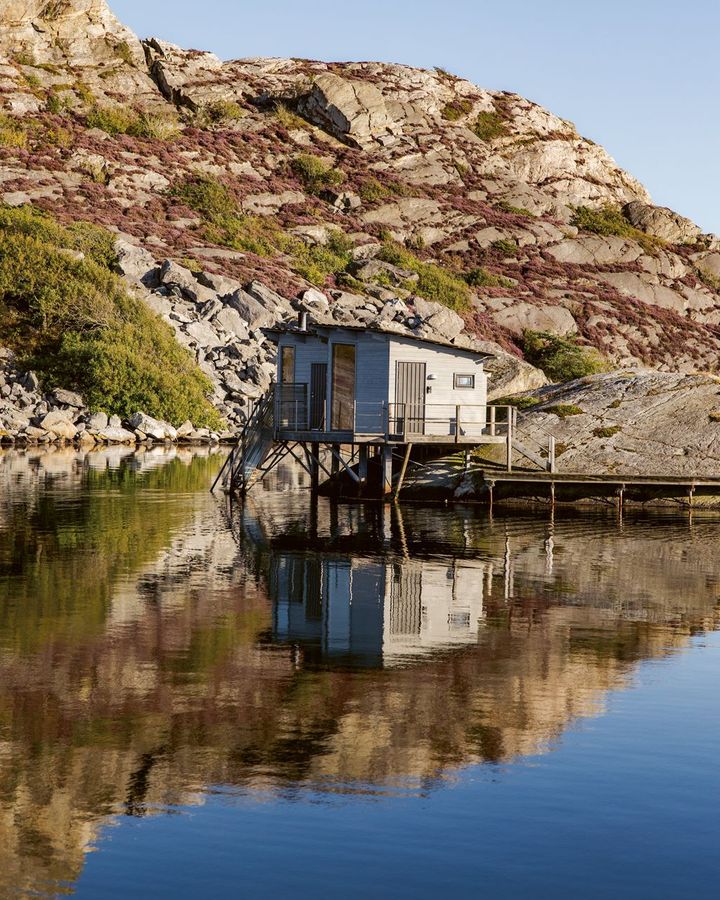 The sauna at Björnholmen's fishing harbour in Sweden sits on a jetty in the North Sea (Credit: Maija Astikainen)
That Finnishness is also wrapped up in the 500-year-old philosophy of sisu, which Helsinki-based author Katja Pantzar describes in her book, Finding Sisu, as "the unique Finnish strength of will, a determination not to give up or take the easy way out". She thinks of the country's unofficial motto, "Sisu, sauna and Sibelius" as "intended to sum up the essence of the country and its identity". Sibelius refers to Jean Sibelius, the great 20th-Century composer of the patriotic Finlandia hymn).
Sisu was embraced in 1917 "by the new powers that be as a particularly Finnish quality, after the country gained independence [after more than 100 years of Russian rule, preceded by six centuries of rule by Sweden], and is still seen as the 'social glue' that holds Finnish society together," O'Kelly writes. Finns aspire to sisu, a personality trait that comes in handy when you're living in such a cold climate with long winters. It can also help when you're jumping from a cold-water swim into the heat of the sauna.
Video: Saunas – The essence of Finland's heartbeat
The new-found popularity of both saunas and cold-water swimming has turned sauna tourism into Finland's number one attraction. Helsinki's Löyly, which opened in 2016, attracts more than 200,000 visitors a year.
But Lamminmäki points out that this sauna renaissance sometimes ignores one of the most important qualities of the sauna experience: "Sauna is a place of equality. We welcome all genders and sexualities, all kinds of bodies. Sauna loves bodies with one breast, bodies with one leg, bodies that have aged. Sauna loves people who are poor, people who don't have work, people with seven children and people who are sad because they're childless. Sauna is a place for introverts – it's okay if you don't talk – it's a place for lonely people to have company and it is a place to have me-time."
Sauna: The Power of Deep Heat by Emma O'Kelly is published by Welbeck. Smoke Sauna Sisterhood is screening in selected UK cinemas now and in the US from 24 November. 
If you liked this story, sign up for The Essential List newsletter – a handpicked selection of features, videos and can't-miss news delivered to your inbox every Friday.
If you would like to comment on this story or anything else you have seen on BBC Culture, head over to our Facebook page or message us on Twitter.
;