Chet Holmgren's much-awaited NBA regular season debut is finally underway. The No. 2 pick of the 2022 NBA Draft sat out his first year after suffering a foot injury during a pro-am game. Holmgren had an impressive preseason, but basketball fans have been waiting to see how he'd perform once the season starts. OKC Thunder fans will be delighted that he seems more than ready to be a big part of the team.
Against the Chicago Bulls, Holmgren is pitted against two-time All-Star Nikola Vucevic. OKC's lanky center did this to score his first two points in the NBA:
•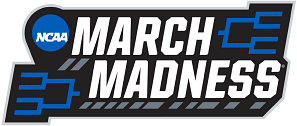 Holmgren's ability to hit the three-pointer forced Vucevic to go out on the perimeter. The threat of the rookie driving past him put "Vooch" in an undesirable spot. A fake, one dribble and the "dream shake" was what it took for Holmgren to get separation for a smooth, uncontested jumper.
Chet Holmgren's bucket gave the OKC Thunder a 15-14 lead with still 7:00 minutes left to play in the first quarter. He played a total of seven minutes in that period and finished with four points, two assists, one rebound and one steal.
Thunder coach Mark Daigneault told reporters heading into the season that Holmgren would be a game-changer for the team. He was excited about how he could create lineups based on Holmgren's size, mobility and versatility.
Some analysts consider OKC's center as a legitimate Rookie of the Year winner. They see him as someone who can challenge San Antonio Spurs rookie Victor Wembanyama for the award. Holmgren's "dream shake" against Nikola Vucevic will only add to the hype.
---
Chet Holmgren's defense is already elite
While Chet Holmgren has a blossoming game on offense, his impact on defense has already been felt. He was a menace on that end in the preseason. Holmgren does not always get the block, but his presence alone has caused opponents to think twice about driving inside for a layup.
In Holmgren's one collegiate season, he was one of the best defensive players and rim protectors. He was the WCC Defensive Player of the Year in 2022, besides being named to the First-Team All-WCC. That much-ballyhooed defense has proven to be as good as advertised.
Chet Holmgren just doesn't rely on his size and length to stifle opponents. The rookie also has superb timing to make him a nightmare to score against. The "dream shake" was a smooth move that fans will rave about. Holmgren's defense, though, may be what the OKC Thunder needs most to make the playoffs.
Edited by Michael Macasero