Car reviews aren't something we often do at Vulcan Post, but when Toyota enticed us with a day-long return trip to Genting to test drive the all-new Vios, we couldn't say no, not when it promised to defy expectations.
For the convoy test-drive, we would be driving the higher-end G variant Vios.
The first thing we did after getting into our Vios was set up the 9-inch Display Audio unit that has Wireless Apple CarPlay and Android Auto.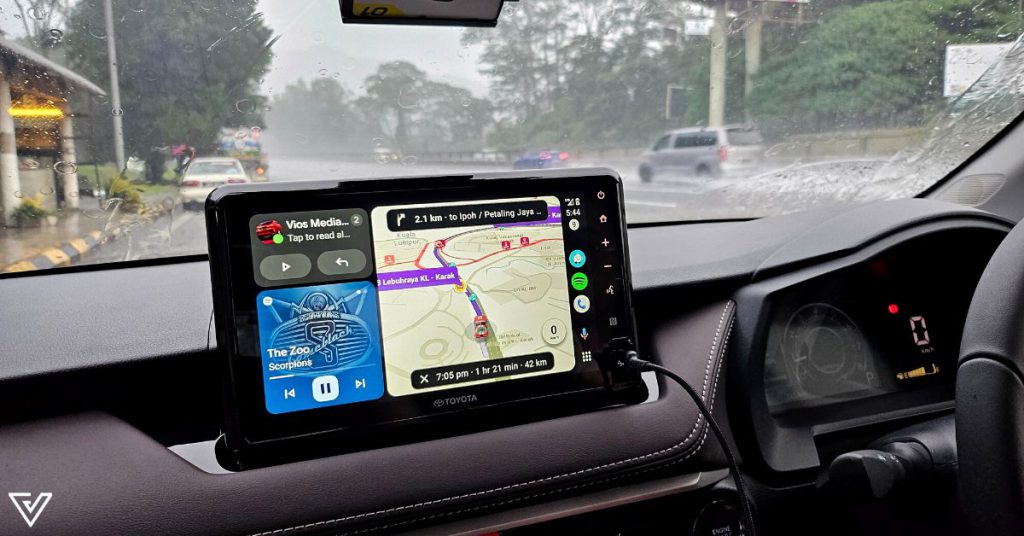 Connecting it to my Samsung phone, I pulled up the navigation app and Spotify (it's not a proper road trip with no music!), and we were good to go.
The all-new Vios G variant has 17-inch alloy rims, which is still rare in the B-segment. The E variant (base option) comes with 16-inch alloy rims.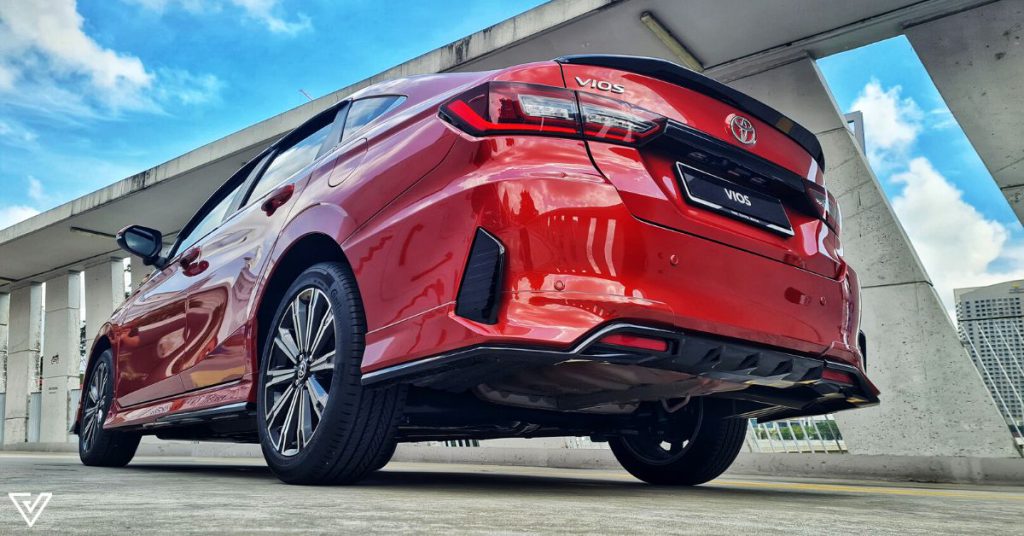 It's said that larger wheels are usually meant to give cars a sleeker look and sportier handling, but at the cost of comfort. Fortunately, we still found the Vios quite comfortable, and the good suspension gave us a smooth ride.
Other features meant to enhance the comfort of your ride in the Vios come in the form of Toyota Safety Sense (TSS), and in the middle of KL's late morning traffic, we really got to test this out.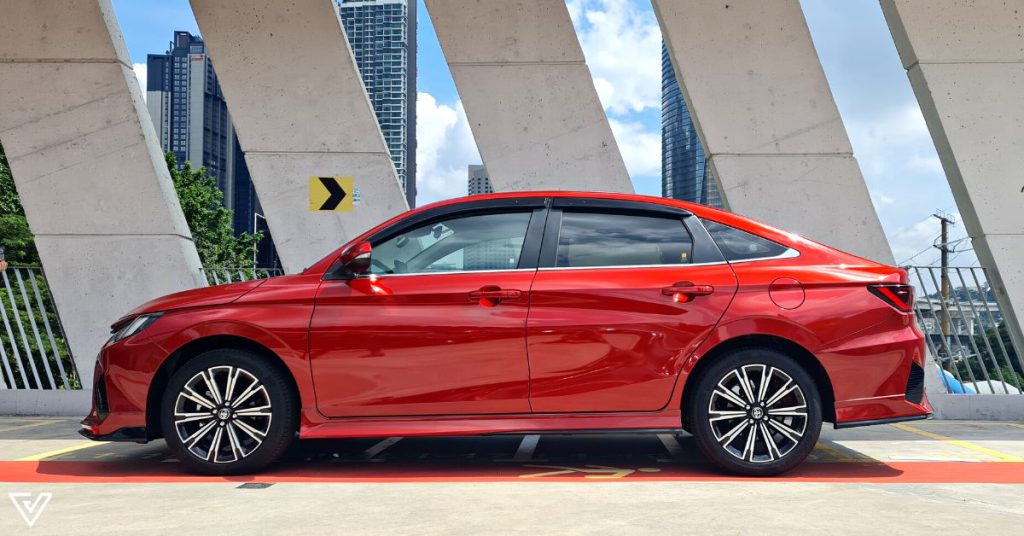 Now, I'm not proud of this, but I'll admit I got a little too close to the lead car in the convoy at one point, and though I braked, the car determined that I wasn't braking hard enough.
The Pre-Collision System (PCS) then kicked in. After detecting I was getting a little too close for comfort though the Stereo Camera, it automatically applied the brakes on top of my own braking, so the car came to a complete stop.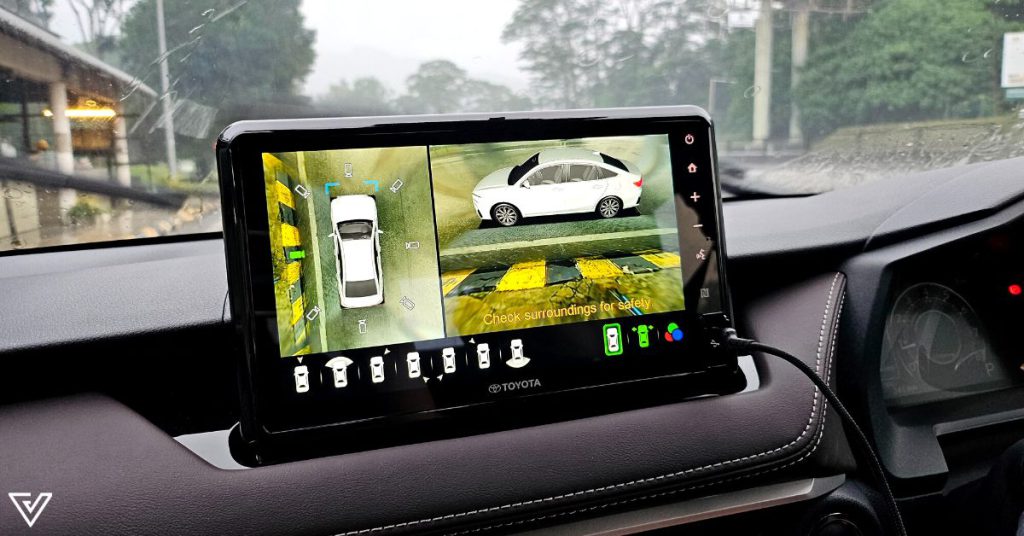 Another feature in TSS is the Adaptive Cruise Control (ACC). Found on a button to the right of your steering wheel, it will automatically adjust and maintain its speed based on the distance of vehicles in front.
You can change the base speed of the cruise by accelerating manually and pressing "set", or use buttons to increase or decrease your speed. The ACC's braking is quite fast, which can sometimes get a bit jerky depending on the car in front of you, but it accelerates gradually.
When the car in front of us slowed down, came to a stop, or sped up, the ACC followed. However, the distance it set between our Vios and the car in front of us was rather awkwardly large, and it takes a fair amount of time to build its speed back up.
Since we were cruising in the rightmost (fast) lane, we felt conscious about holding up traffic behind us. In my opinion, perhaps the ACC would be best used in crawling traffic, in the slower lanes where people can easily overtake, or on clearer roads.
That said, when actually driving the car (sans ACC), the acceleration is decent. It probably helps that the car is 110kg lighter than its predecessor, and has other aerodynamic features like the front aerodynamic air vents.
Depending on your needs, you can switch between three different driving modes: Eco, Sport, and Power, which are all quite self-explanatory.
After some time on straight, level roads, it was time for the real test: heading up Genting.
Making the climb
The handling was pretty easy up the winding roads of Karak highway, and adding to the ease of driving were three other TSS features.
One was the Lane Departure Warning (LDW) which detected whenever our vehicle drifted out of its lane.
More interestingly, there were the Lane Departure Prevention (LDP) and Lane Keeping Control (LKC) which would actively nudge our steering wheel in order to correct our driving.
I didn't feel it too much when we were on straight highways, but up on Genting roads, I could feel the steering wheel firmly nudge itself when the vehicle felt I was driving foolishly. It was an odd feeling, to say the least, like the car was gently fighting back against my control.
Although the all-new Vios has less horsepower (105hp) and torque (138Nm) than its predecessor, it was able to go up the extremely steep entrance of Embun Luxury Villas without too much trouble.
When we made our way back down to the city after our excursion, the weather abruptly changed. It had been drizzling slightly on our way up, but now it suddenly began storming.
To assist in such scenarios where you may be caught off guard, the Auto Rain Sensor kicks in once it detects rain and adjusts the wiper speed accordingly.
With all the safety and comfort features of the Vios, we made our way back down safely even in poor visibility and bad traffic. In the worst-case scenario, we would've been protected by six SRS Airbags.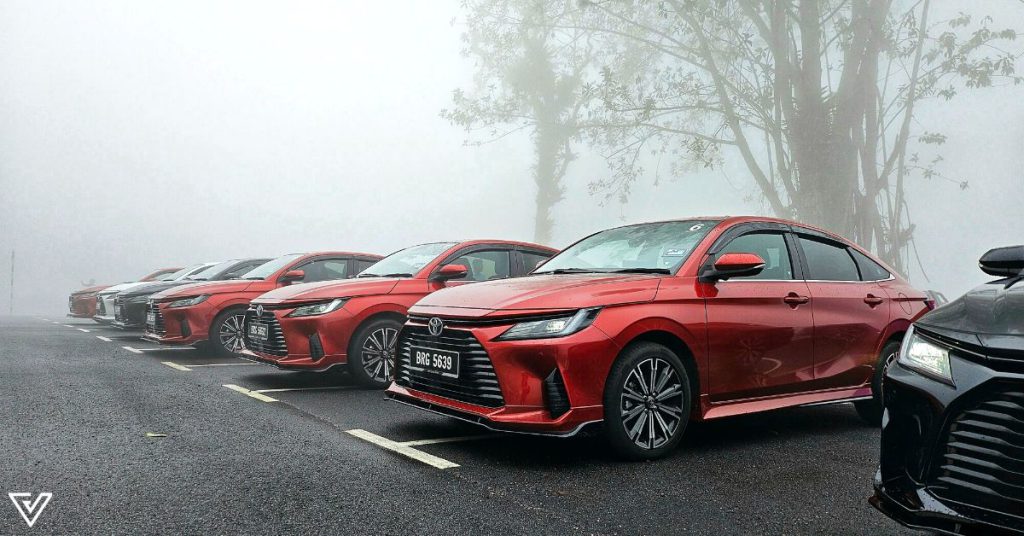 At the end of our trip, we got the cherry on top: a driving rating! I got a score of about 70 to 76 across my drives that day, which I'll say is not bad at all.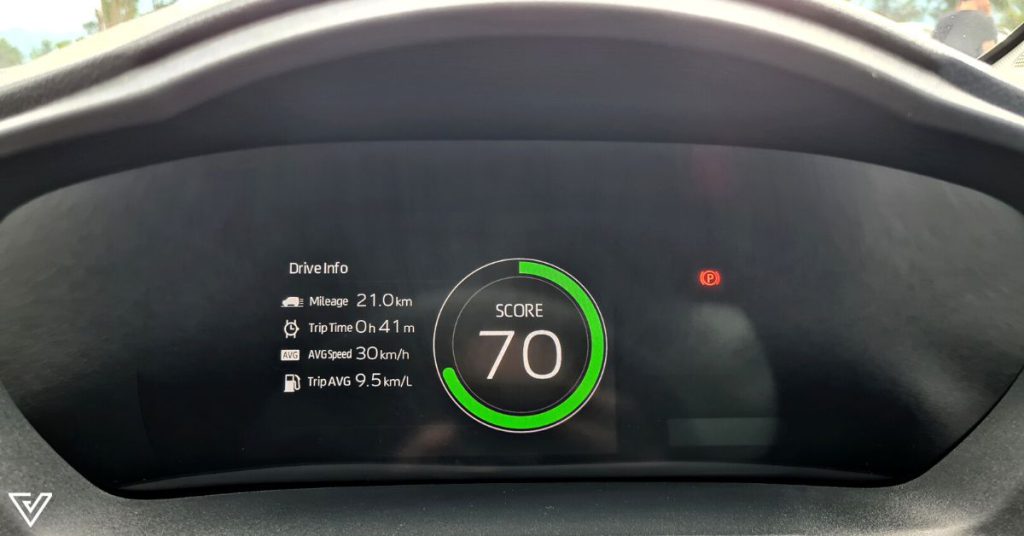 I'm not super sure how exactly it rates a driver, but I have a feeling the car didn't like my handling of it on the Genting roads. Well, I'll just say that I only had my fun (safely) when there were no other cars around.
Considering we spent about almost an entire day in the all-new Vios, we emerged with no noticeable back or neck aches, which speaks for the comfort of the car.
The all-new Vios costs RM89,600 (E variant) to RM95,500 (G variant), and comes in five colours: Silver Metallic, Nebula Blue Metallic, Spicy Scarlet SE, Attitude Black, and Platinum White Pearl.
Learn more about the Toyota Vios here.
Read more automobile content from us here.
All Image Credits: Vulcan Post