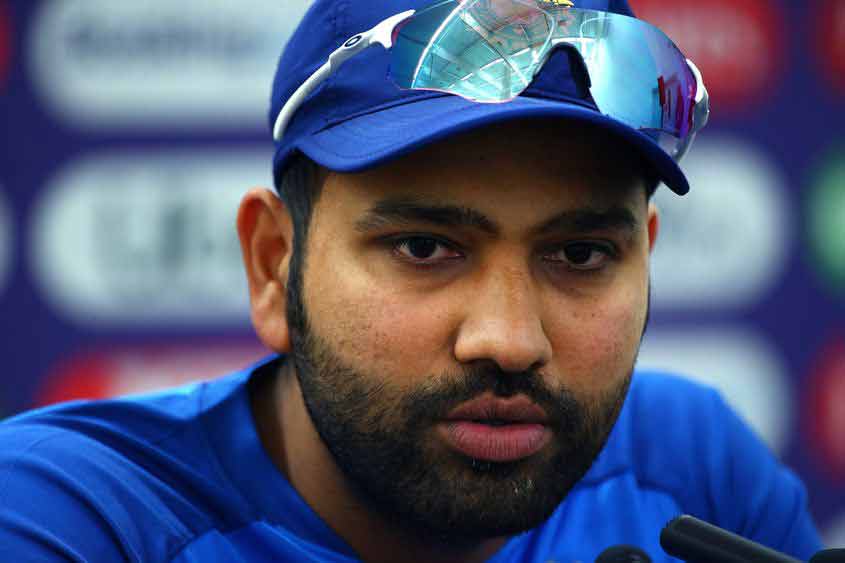 Mumbai: India exhibited yet another dominant performance, overwhelming Sri Lanka by an astounding 302 runs at Mumbai's Wankhede Stadium on Thursday. This victory signifies their seventh consecutive win, cementing India's place as the first team to qualify for the semifinals.
Opting to bat first, India's robust batting lineup, spearheaded by Virat Kohli, Shubman Gill, and Shreyas Iyer, propelled the team to an imposing total of 357/8. Subsequently, Jasprit Bumrah's early breakthrough set the tone for India. Mohammed Siraj swiftly followed suit, securing two wickets in the same over, reducing Sri Lanka to a precarious 3-4. Mohammed Shami's stellar performance led to a five-wicket haul, culminating in Sri Lanka's innings ending in just 19.4 overs. Notably, Shami also secured the title of the highest Indian wicket-taker in the ICC ODI World Cup, boasting 45 wickets from 14 matches.
Expressing contentment with India's journey in the World Cup thus far, India captain Rohit Sharma remarked that India's approach in the seven games had been clinical. "A lot of individuals have stepped up and made significant contributions. I'm very pleased that we have secured a spot in the semifinals; this was our initial goal."
"It was a challenging task for us to bat and put runs on the board. That's the kind of template you want to follow when aiming for a high score. Credit goes to the batters for achieving that total, and also to the seamers. Shreyas is a determined individual, mentally strong, and today he showcased his capabilities – taking on the opposition and the bowlers. He has been diligently working on his game, and today we witnessed his potential," added Rohit.
"As for Siraj, he is a high-quality bowler, and his performance makes a significant difference for us. I am very pleased with the squad's overall performance, including Surya in the last game. Delivering consecutive standout performances against England and now, highlights the quality of our seamers. When conditions favor them, they are truly lethal," added Rohit, who also mentioned leaving decisions on reviews to the bowler and the keeper (KL Rahul). "But yes, I have to identify individuals I can trust to make those calls; some might go awry, as was the case today. [South Africa] They are playing well, and so are we, so it's going to be an exciting game," concluded the skipper.
Mohammed Shami, the Player of the Match, expressed, "First and foremost, I want to thank Allah – the hard work we put in, the rhythm we found, it's all because of that, which you can witness on the cricket field, the incredible things our bowling unit is accomplishing. The rhythm we are currently bowling with, I believe everyone would enjoy it. We are having a great time working as a unit, and you can see the results of that."
Reflecting on becoming India's highest WC wicket-taker, Shami mentioned, "Yes, I am striving to do my best, as always, trying to land the ball in the right areas and maintaining the right rhythm. In major tournaments, losing the rhythm can be challenging to recover from. So, from the beginning, the focus has been on hitting the right areas and lengths, and it's paying off, so why not continue with it? It's tough, but I'll reiterate: the right rhythm and hitting the right areas matter the most. It's not rocket science, just a matter of rhythm, good diet, keeping your mind uncluttered, and, most importantly, the love of the people. The support we receive in India plays a significant role. When we travel outside India, we get immense support from Indians. So I will keep striving to bring happiness to everyone."