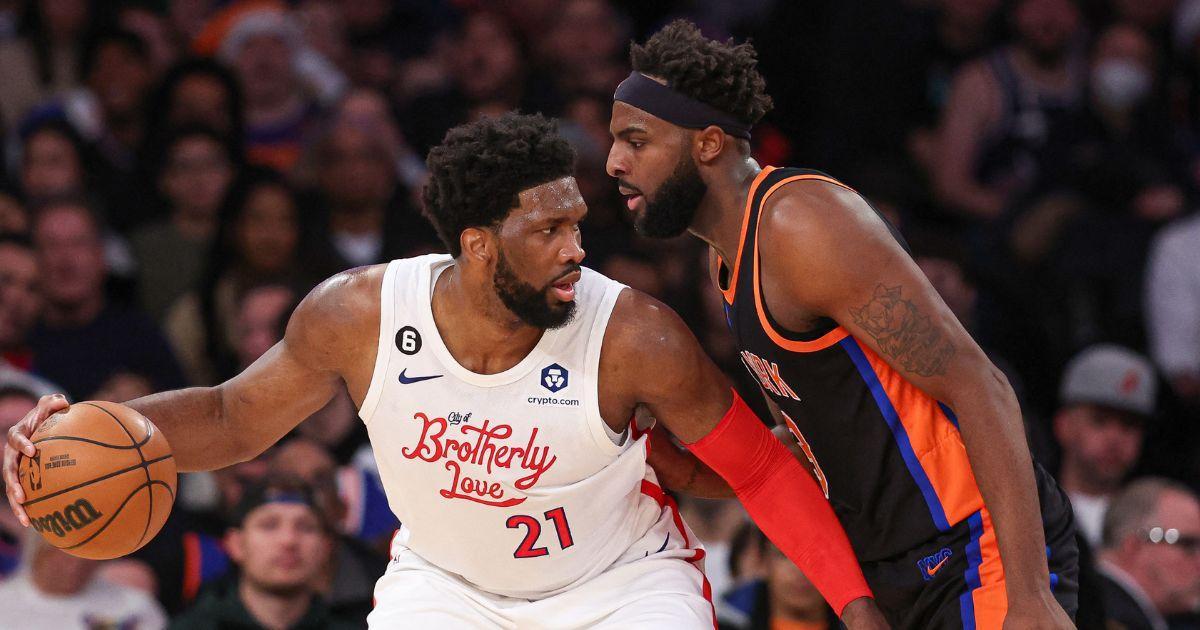 The NBA fined Philadelphia 76ers center Joel Embiid $35,000 for repeatedly making an obscene gesture Sunday during the Sixers' 126-98 win over the Portland Trail Blazers, the league announced Tuesday.
The incident occurred with 2:14 remaining in the third quarter, when Embiid made a two-point basket and was fouled by Malcolm Brogdon. Embiid missed the free throw.
Embiid complemented game highs in points (35) and rebounds (15) with seven assists, six blocks and two steals for the host 76ers.
The 2022-23 NBA MVP, Embiid is a six-time All-Star. The 29-year-old is averaging 31.0 points, 10.3 rebounds, 7.0 assists and 3.0 blocks per game. — Field Level Media/Reuters