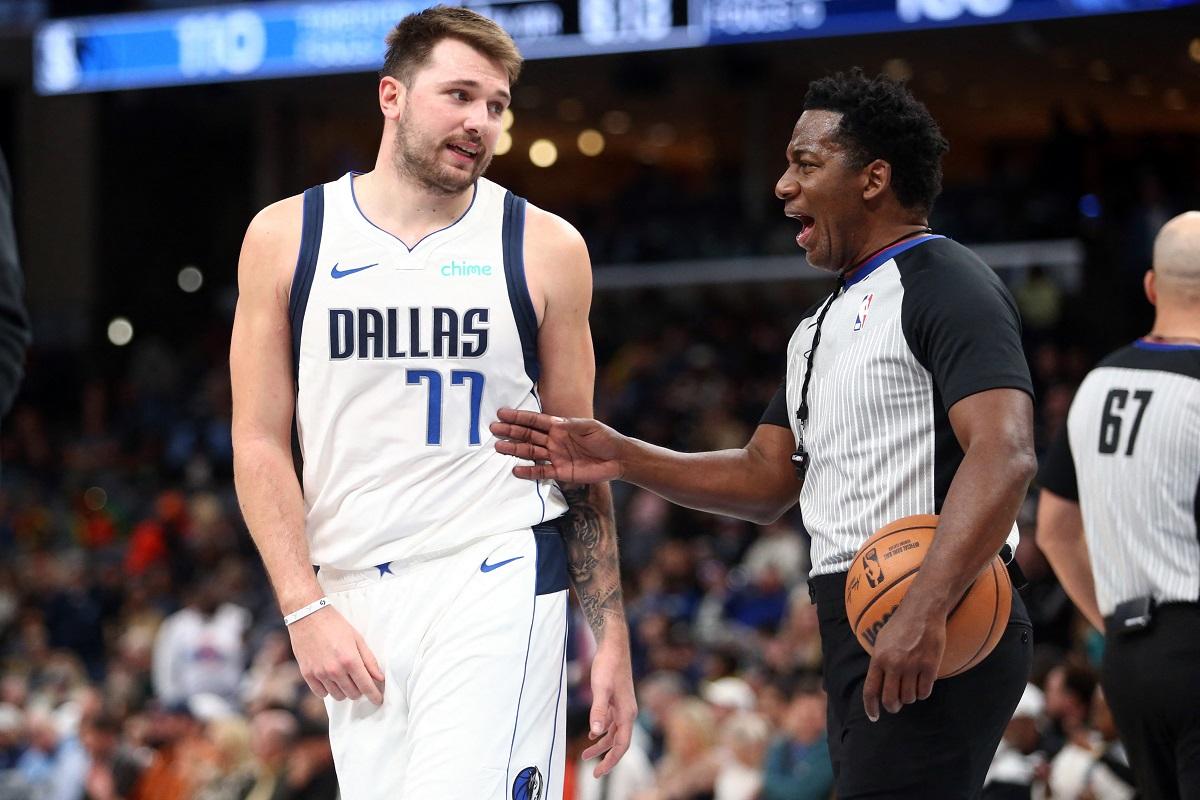 Luka Doncic recorded his second triple-double of the season with 35 points, 12 rebounds and 12 assists, and the visiting Dallas Mavericks sent the host Memphis Grizzlies to their fourth straight loss to open the campaign, 125-110 on Monday.
Doncic led a trio of Mavericks scorers with at least 21 points, as Derrick Jones shot 7 of 10 from the floor en route to 22 points and Tim Hardaway Jr. came off the bench to notch 21.
The three also combined to shoot 13 of 25 from 3-point range with Doncic leading the way at 6 of 12. Grant Williams added 15 points thanks to his 4-of-8 shooting from beyond the arc.
Dallas' 3-point barrage, 23 of 47 overall compared to 14 of 37 for Memphis, made the difference on a night the Grizzlies outscored the Mavericks 52-34 in the paint.
Three Memphis scorers recorded at least 23 points, with Jaren Jackson Jr. and Desmond Bane each netting 30. Marcus Smart added 23 points, shot 5 of 10 from 3-point range and dished out a team-high nine assists.
Jackson, Smart and Bane each connected on 3-point attempts over a minute-long stretch midway the fourth quarter in which the Grizzlies cut what was a 17-point lead down to four.
However, Doncic — who had scored just five second-half points previously — hit a 3-pointer during a pivotal 7-0 Mavericks run. A Doncic floater following his offensive rebound pushed the lead back to double digits with 2:30 to play and the Mavericks never led by fewer than 10 the remainder of the way for their third straight win to open the season.
Doncic also scored the Mavericks' final 11 points of the first half to go into intermission with 22.
Five Mavericks scored in double figures with Josh Green chipping in 12 points. Maxi Kleber added seven off the bench and grabbed five rebounds.
Bane, Jackson and Smart were the only Grizzlies to score in double figures. David Roddy scored nine points off the bench, and Jackson led Memphis with nine rebounds. — Field Level Media/Reuters