In contrast to the start of the year, ChatGPT's views on philosophy and geopolitics no longer dominate the news cycle. The hype around generative artificial intelligence (AI) has calmed down, and the world is better off for it. Pushing past the novelty, the real value-adds of AI technology – of which, there are more than a few – have now taken the spotlight. 
ChatGPT might not be sentient, but it is proving useful for a number of reasons, from proofreading emails to summarising financial reports. The platform experienced a slowdown in activity following its initial launch — however, as of August this year, monthly traffic was seen stabilising around 180 million unique users. 
OpenAI – the website which hosts ChatGPT – was the 22nd most visited website in the world this September, as per data by Similarweb. That places it above renowned platforms including Netflix, Pinterest, and Discord.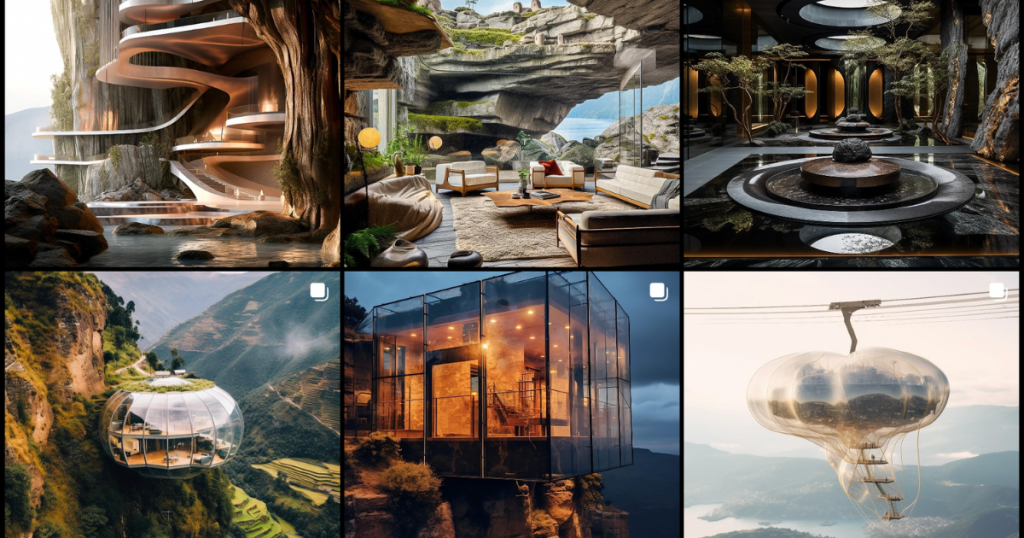 Across social media and pop culture, AI-generated content has also become increasingly common. Creators have amassed millions of followers with pages that showcase AI-generated artwork, whether it's portraits depicting humans or renders of surreal architecture.
This year also marked the first instance of an AI-generated song – mimicking the voices of popular artists Drake and The Weeknd – being submitted for the Grammy Awards. 
How fast will AI technology grow?
It's apparent that AI is more than just a fad, but the full extent of its influence remains to be seen. Earlier this year, investors put forth a vote of blinding confidence during a tech rally which saw the Nasdaq 100 – a stock market index dominated heavily by tech companies – gain almost 40 per cent over six months. 
The biggest winner of this rally was Nvidia, a semiconductor company which has since become the world leader in AI computing. Nvidia's stock is up over 180 per cent year to date, a move which has seen its market cap cross US$1 trillion and made it the sixth most valuable company in the world.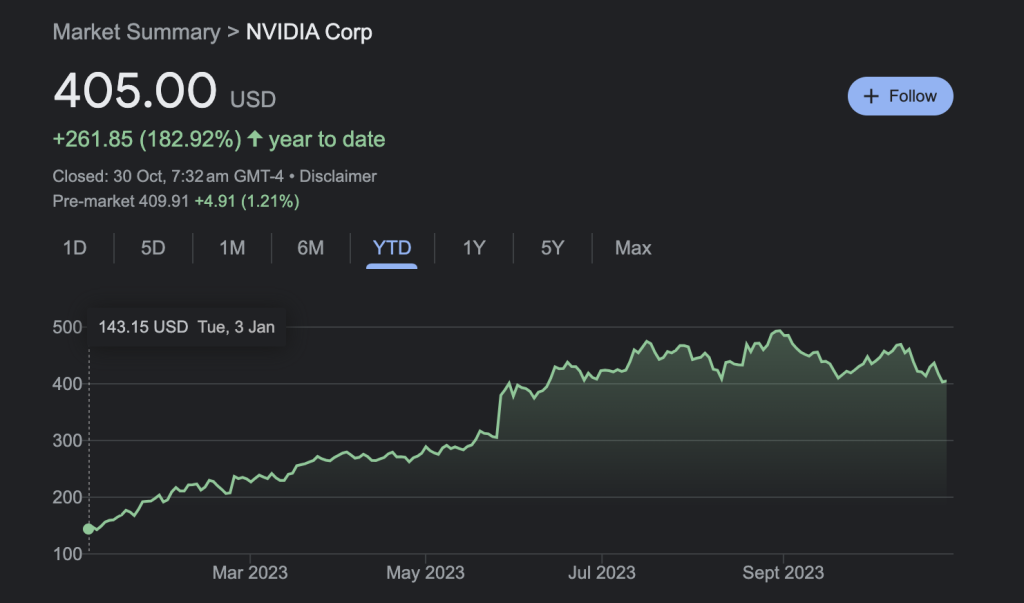 This staggering valuation not only represents faith in the company, but faith in the future of AI technology. Analysts project Nvidia to grow earnings and revenue at a rate of 31 per cent a year, while the AI industry collectively is projected to grow at a rate as high as 42 per cent a year. 
Taking these projections into account, there's a lot of room for companies to grow and provide value across the AI supply chain. Here's what that could mean for business and the job market in Singapore. 
Singapore's growth as a semiconductor hub
Companies can capitalise on the growth of AI in one of three ways: facilitating the use of the technology, using it to improve existing business models, or creating wholly new business models. 
In Singapore, the first of those categories takes the spotlight. The country is the world's seventh-largest chip exporter and its semiconductor industry is primed to benefit from the demand for AI computing. 
Generative AI applications such as ChatGPT depend on AI chips for their computing power, and the production of these chips is already proving essential for the growth of AI technology. 
In an interview with CNBC last September, the executive director of Singapore Semiconductor Industry Association, stated that the country is well-positioned for the AI boom. Although the semiconductor industry took a hit post-pandemic, it is expected to recover by mid-2024 with AI-led demand contributing to further growth.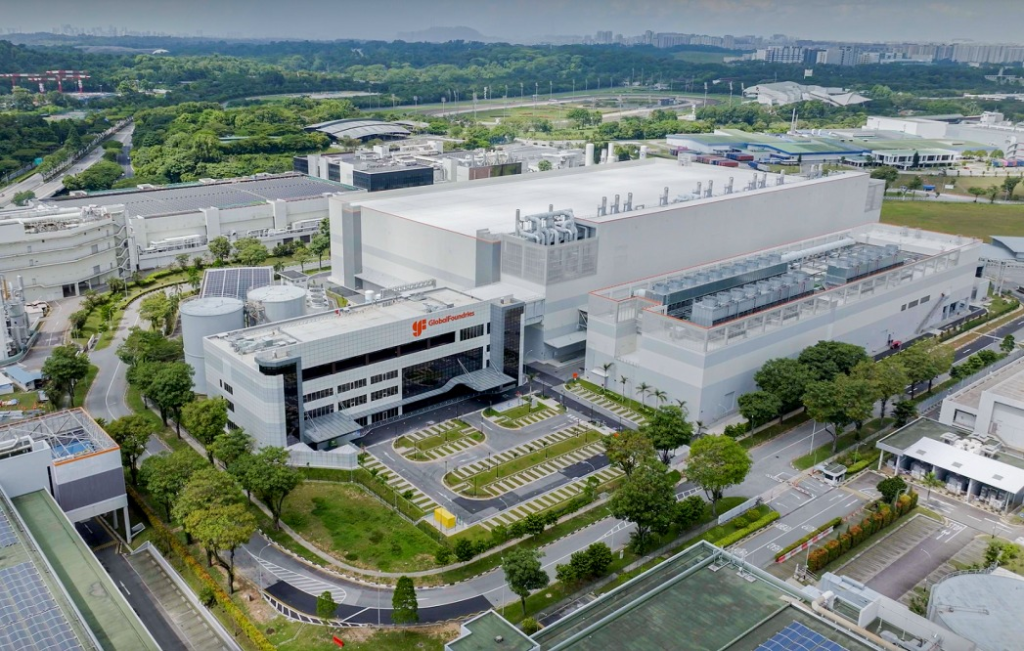 This could contribute to an increase in jobs in Singapore. In 2022, Minister of State Alvin Tan said that the semiconductor industry could account for 2,000 more jobs in the next three to five years. Since then, the outlook has only gotten brighter. 
Singapore has emerged as an attractive destination for foreign companies to operate chip manufacturing plants.
In September 2023, GlobalFoundries, the world's third-largest chipmaker, opened a US$4 billion chip manufacturing plant in Singapore. This plant alone is expected to generate 1,000 jobs by 2026.
In October 2023, Nikkei Asia reported that Vanguard International Semiconductor – an affiliate of Taiwan Semiconductor Manufacturing Co (TSMC) – is nearing a decision to build its most advanced chip plant ever in Singapore as well.
As per MyCareersFuture, engineering and technician roles are among those which could grow in demand along with Singapore's semiconductor industry.
The impact of AI across industries
Moving onto the use of AI to improve and create business models, there are a number of trends accompanying the adoption of this technology. 
Singapore's cybersecurity market – projected to grow at a compound annual rate between 10 and 15 per cent in coming years – is set for significant change as AI becomes more prominent. AI has broadened the horizons for scammers and hackers, and combating their attacks will require equally sophisticated solutions. 
Businesses across different industries – finance, healthcare, technology – will all need to up their cybersecurity investments in a bid to keep their data safe and secure. This could soon become an essential for any company storing information digitally or making use of AI tools as part of its operations. 
Shifting focus to the productive use of AI, the demand for AI skills is likely to rise in coming years. Already, job postings in Singapore have started looking favourably on those with knowledge of AI tools. For those entering the job market or looking to strengthen their resume, this could be a useful field to consider upskilling. 
All things considered, AI technology has moved on from being a novel trend and is now becoming a part of everyday life. For better or worse, individuals and companies must find ways to adopt and adapt to this new technology.
Featured Image Credit: Aranca
Also Read: Is the future of carbon tech on blockchain? MVGX co-founder talks about the road to Net Zero