It feels like everyone has been giving the Oppo Find N3 Flip its flowers, but where's the love for its bigger sibling, the Oppo Find N3?
A part of Oppo's latest lineup, the Find N3 is a foldable phone measuring at 7.8 inches in height. When unfolded, the width goes from 28.8 inches to 56.4 inches, nearly doubling in size.
The foldable was made available to buy in Malaysia on October 28 (though pre-orders were open before that), so if you're curious about how it performs, here's our review of it.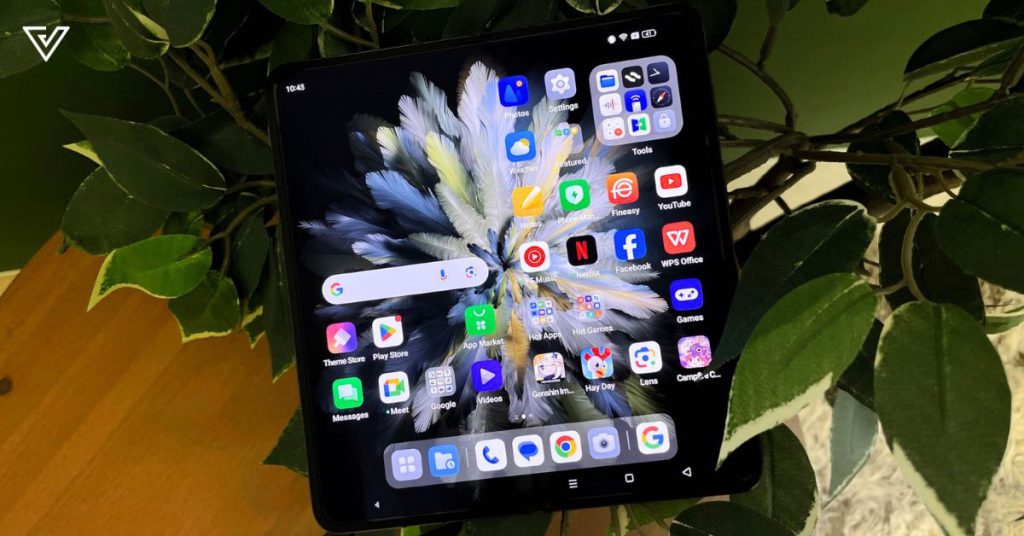 A lux, leathery design
Coming in the subtle black colourway, the foldable we got features the eco leather back rather than the glass back.  
The leather is smooth with some grain, making the steely deep grey finishings stand out elegantly. I do think the black looks sleeker compared to its champagne gold alternative, which sports matching gold finishings. But, to each their own.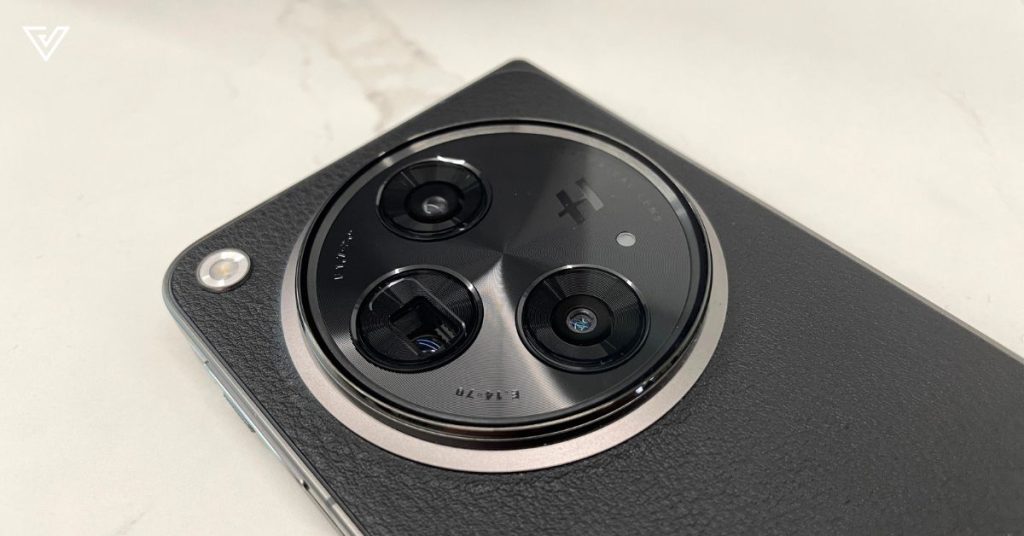 In terms of thickness and weight, it does feel quite hefty in the hand and pockets compared to my usual phone. However, for a foldable, it is actually on the lighter side at about 239 grams. When unfolded, it has a very slim profile, which might feel a bit precarious at first.
I'm usually not a big fan of chunky looking cameras, but I find that this foldable manages to pull it off relatively well. On the black leather, especially, the cameras looked like that of a professional DSLR's.  
The bezel is very slim, giving a seamless full-screen look to the display. I find that the screen along the edges are maybe a bit too touch-responsive though—whenever I'm just holding the sides of the phones in my hand, I often mis-click something.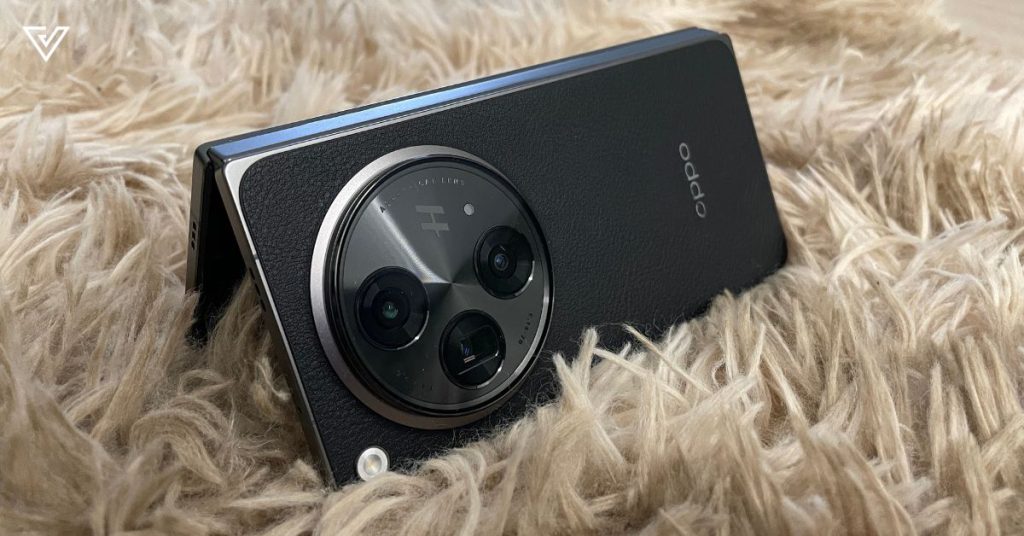 Overall, I find the build quality feels very luxurious, with buttery smooth and sturdy hinges that work as intended.
Phenomenal photography
Oppo has been partnering up with Swedish camera manufacturer Hasselblad for a while now to develop its cameras. Having previously tried the Oppo Reno 8 in the past, my expectations for the Oppo Find N3's photography was high.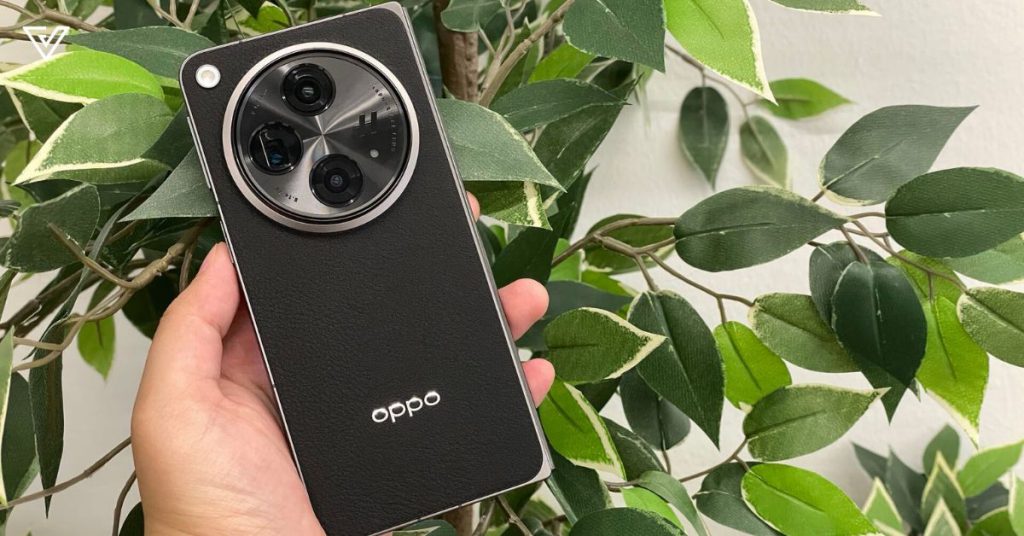 Of course, my expectations were only heightened further when I learnt that it boasted impressive specs. Namely, it has a 48MP ultrawide camera, a 64MP telephoto camera, and a 48MP main (wide) camera. This was excitingly one of the highest-spec mobile cameras I've tried, especially when it comes to that ultrawide camera.
There are two more cameras, the 20MP main screen camera and the 32MP cover screen camera. While they aren't comparable to the main triple-camera system of the phone, they're still decent selfie cameras in their own right, though the colours are a bit duller.
But numbers aside, is photography on the phone actually good?
The answer is, well, yes. When it comes to pure camera performance, it's really great. Photos come out with lots of details and depth. The auto-focus on the videography is responsive, and I think it'd work great as an on-the-go vlog camera for content creators.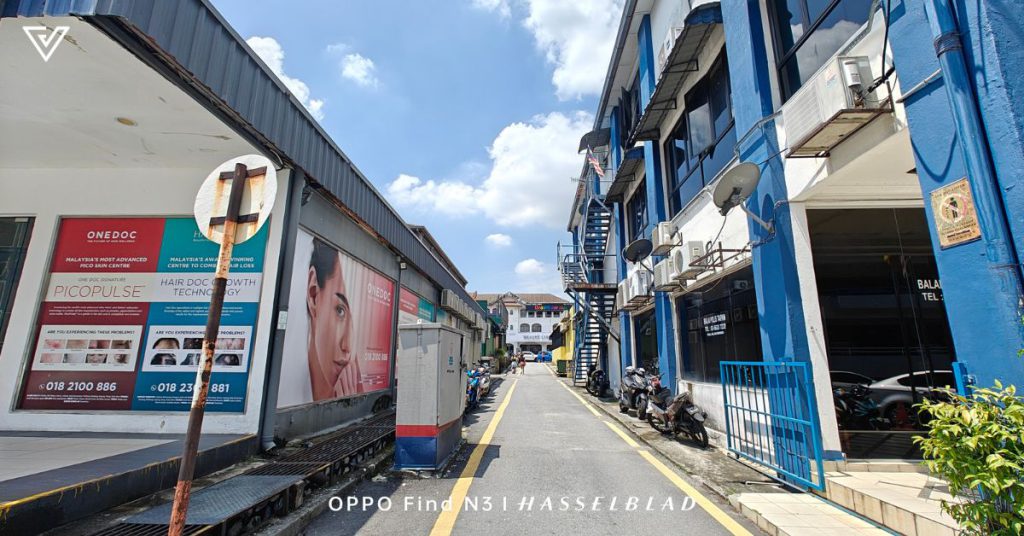 One thing that I think isn't as powerful, though, is its image processing, which can be a good thing for some people.
Having tried quite a number of phones, I'm used to seeing some pretty heavy image processing to bolster mobile photography. The processing usually sharpens and brightens, while adding some vibrance and contrast to images.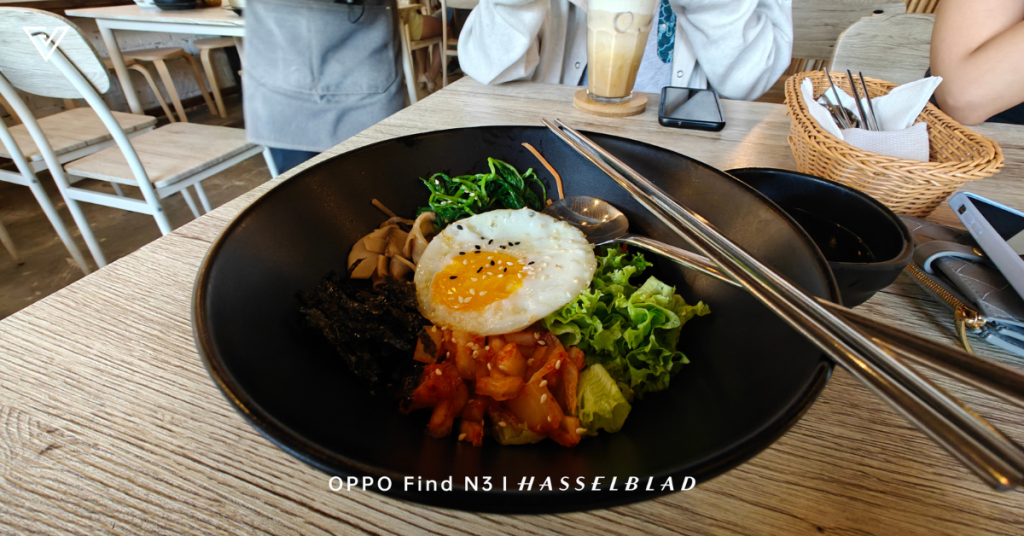 One of my favourite things about today's post-processing technology is how the AI fills in missing data and detail in images to give a very crisp image. And while the Oppo does seem to do this (I watched as it added some contrast and detail in a far-away music score), it's not as powerful as, say, Huawei's tech.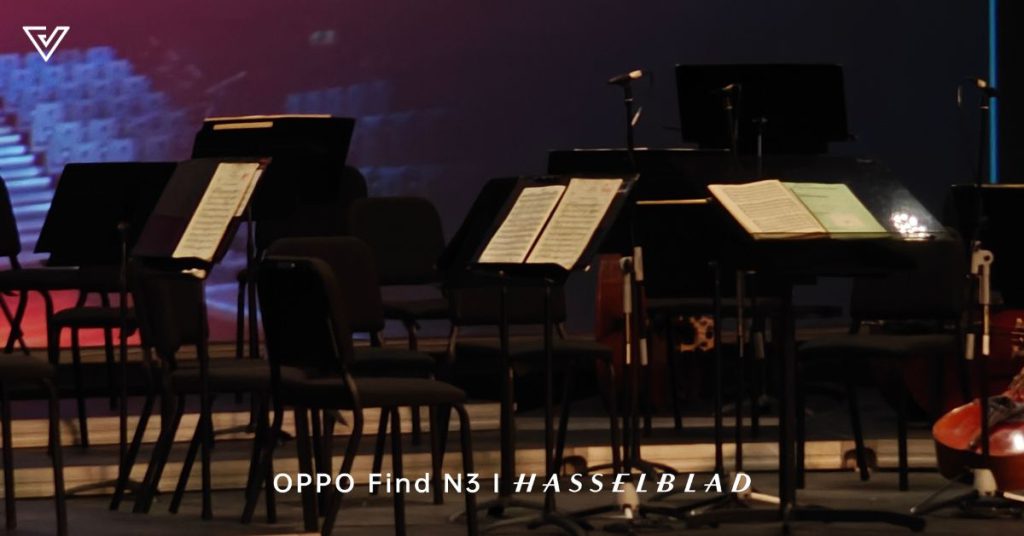 Rather, I felt like the Oppo Find N3's image processing is a lot more natural, prioritising colour accuracy while providing a smooth finish to its images.
I feel that the shutter speed tends to be quite long, though, making action shots and telephoto images trickier.
As for its ProXDR technology, all it really does is just make lights… brighter? It identifies light sources in the image (from a laptop screen to a tube light), and just brings out their bright whiteness. While this might not sound very useful, it's helpful in backlit environments.
One huge struggle I had, though, was with selfies. While it's true that with the foldable's amazing cameras, my selfie game has never been the same, I found it challenging to take good wefies (or selfies with multiple people, since "wefie" never seemed to take off).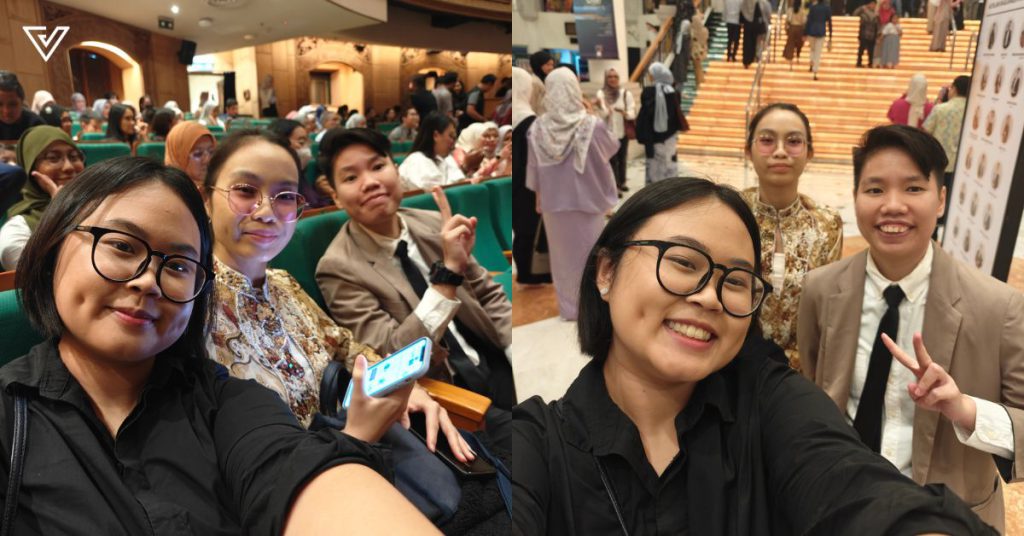 With the depth of field on the cameras, my companions in my photos always end up out of focus, unless they're pressed up right next to me. And if I focus on them, I obviously would go out of focus.  
We're not sure where we might be able to adjust this, or if there is even a setting for that. Playing around with the aperture doesn't quite work. So, for now, if I want to take crisp selfies where everyone is in view, I'll just have to stick to the actual front cameras.  
Powerful performance
Coming with the Snapdragon 8 Gen 2 chipset, the foldable promises a powerful experience, one that I wanted to put to the test with some gaming.
Through this process, I somehow got addicted to a cosy mobile game by the name of Campfire Cat Cafe. Although this game seems deceptively simple, it actually involves a lot of high-speed tapping. But if you don't believe me, my editor Sade also tested the phone on a heavier game, Honkai: Star Rail, and reported that everything went swell.
Overall, the phone gave an incredibly smooth gaming experience. In fact, while using the phone, my colleague had asked me what the refresh rate was (120Hz, dynamic), impressed by how smooth everything looked.
One downside, which I suppose applies to all foldables, is that gameplay on the cover screen feels too narrow. On the inside, however, everything works perfectly fine, but the dimensions can be a bit off at times. These issues are mainly for portrait-oriented games, we've noticed.
The battery life was more than decent, considering how much I was using it to game. The 4,805mAh battery lasted me one and a half days, with under five hours of actual screentime, which I felt was more than satisfactory, especially considering the number of apps I had open.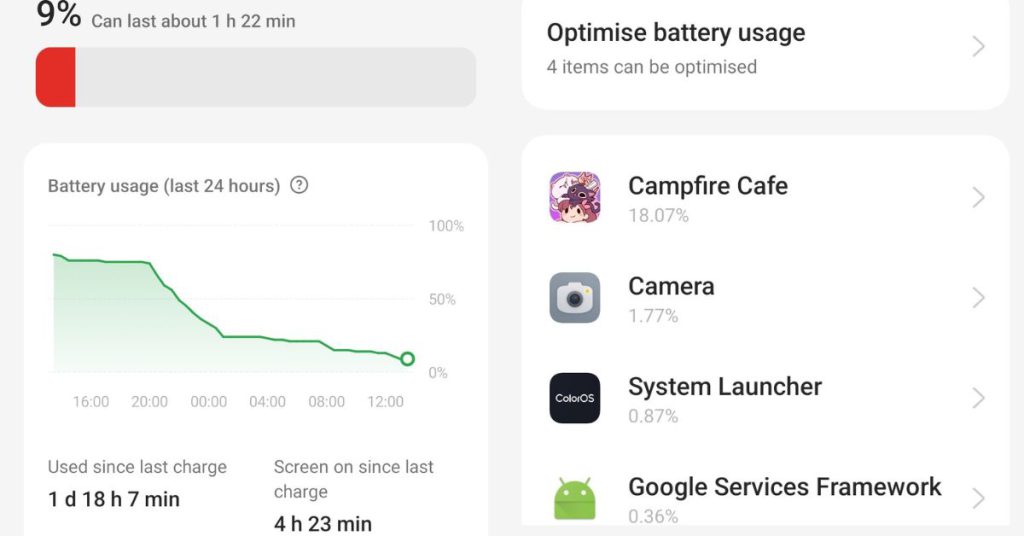 There's something called "super power saving mode" on the phone that I accidentally turned on when the phone dipped below 10%. This is a pretty interesting feature to really make that last bit of battery stretch when you're in a dire situation.
Turning on this mode will bar you from using anything that isn't emergency related. It'll kick you out of your games, block your camera, and location services will be off too. All you're left with is messages, the time, and your phone. You can further customise this to add things like WhatsApp.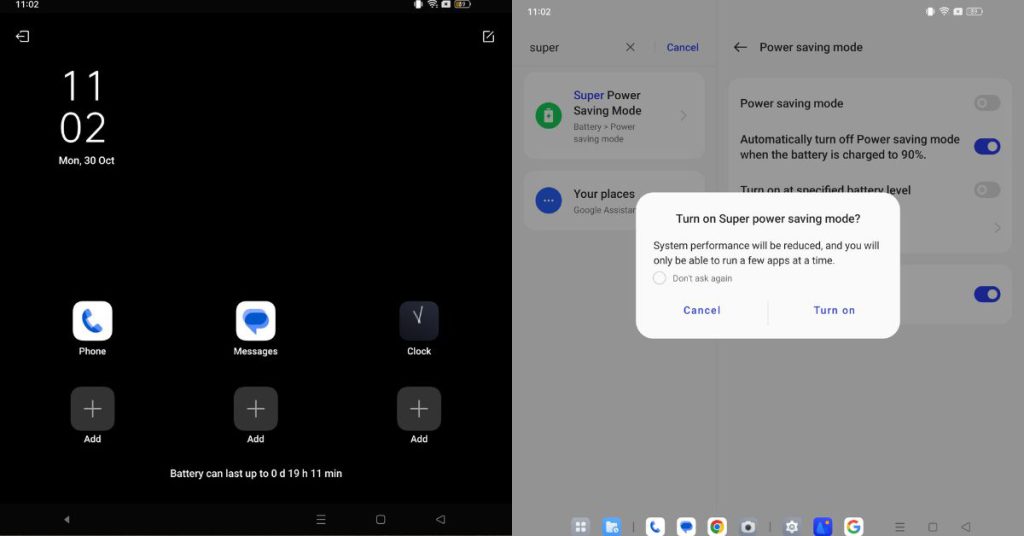 Personally, I'm someone whose phone is always dying. Always. So this is actually a really great mode, since I'm always worried that I'll end up stranded outside with no battery to phone for emergency.
The verdict
As you can see, I've found the Oppo Find N3 to perform excellently for photography as well as gaming. Amazing cameras and powerful performance aside, the smart split screen functions also work well, such as for note-taking purposes.
Beyond that, there are a lot of nifty features, from things like the power saving features to the sound-sealed call technology (prevents sound leakage to keep calls private). Some other small plus points include the facts that the phone is able to go up to 2,800 nits at peak brightness, and how you can remove watermarks in post-editing.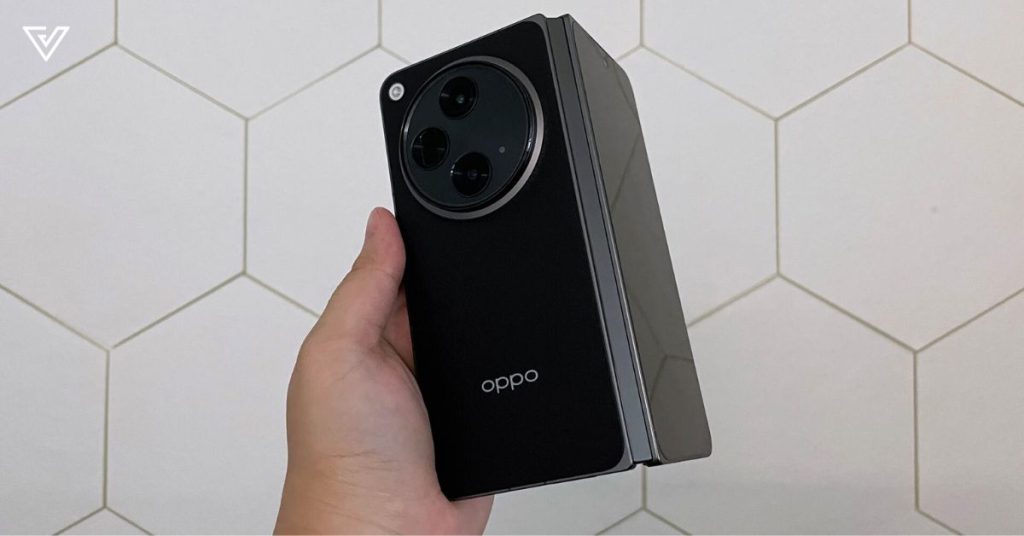 Overall, the foldable feels very well-made. Foldables have definitely come a long way since being introduced to the public as well, and Oppo Find N3 once again proves how capable such phones are at being a solid daily driver. The only deterrent to this, I would say, is its lack of any kind of IP rating.
Oppo does say that it's five times more drop resistant with 70% improved impact resistance—but that's in comparison to ordinary glass of the same thickness. For someone who's clumsy, this is quite worrisome.  
The RM7,999 price feels a little up there, but it is pretty comparable to foldables from other contemporaries. So, for those in the market for a foldable, you'll find (pun intended) the Oppo Find N3 to be a strong contender.
As for its flip foldable sibling, stay tuned for our review on that one.
| Pros | Cons |
| --- | --- |
| Incredible mobile photography capabilities with the main triad of cameras | Depth of field on the camera makes clear wefies tricky |
| Great battery life, and the super saving mode is a super saviour in tough situations | No IP rating, and the durability leaves something to be desired |
| Powerful chipset and display for a smooth gaming experience | |
Learn more about Oppo Find N3 here.
Read other gadget and product reviews we've written here.
VP Verdict is a series where we personally try and test out products, services, fads, and apps. Want to suggest something else for us to try? Leave a comment here or send the suggestion to our Facebook page.