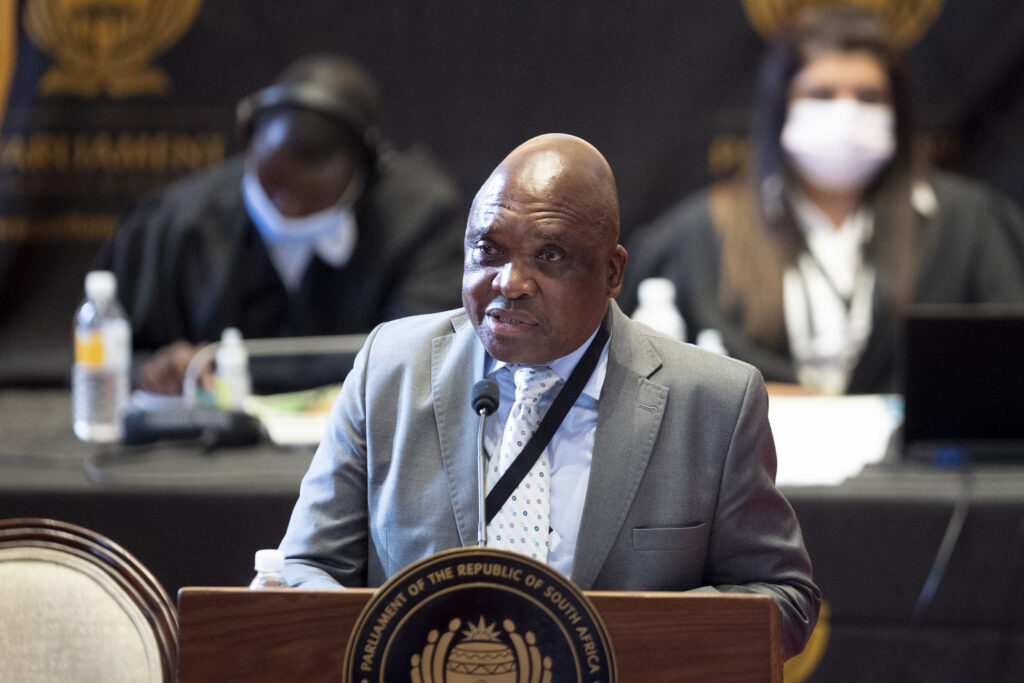 Health minister Dr Joe Phaahla. (Photo by Jaco Marais/Die Burger/Gallo Images via Getty Images)
About 3 974 posts for medical doctors have been advertised and filled in 2023, compared with 2 053 posts last year, Health Minister Joe Phaahla told parliament.
In January, members of the South African Medical Association Trade Union (Samatu) and more than 1 000 jobless doctors from Gauteng, the Eastern Cape and KwaZulu-Natal marched in protest over unemployment among doctors, despite the staff shortages in the healthcare sector.
Samatu said the state had the responsibility to ensure adequate staffing across all facilities to protect both communities and healthcare professionals. The union said medical workers were exposed to a high risk of burnout, and negligence litigation, as a result of being overloaded.
In a recent parliamentary question, the National Freedom Party's (NFP) Ahmed Munzoor Shaik Emam asked what measures had been put in place to ensure that "all medical graduates who have completed their community services are placed at relevant health facilities".
In a written response, Phaahla said the health department was obliged to ensure that sufficient platforms were available for all eligible citizens and permanent residents for medical internship and community service.
"After qualifying for independent practice, doctors are allowed to seek employment either in the public or private sector," Phaahla said.
Lorato Florence Tito, of the Economic Freedom Fighters, questioned Phaahla on the 80 unplaced doctors in Limpopo and the general shortages of doctors in rural areas.
The health minister said shortages in the public health sector, especially in rural areas, were caused by budget constraints and the fact that health professionals did not want to work in rural areas.
A senior managerial staff member at Ekhombe District Hospital in Nkandla, KwaZulu-Natal, who did not want to be named, told the Mail & Guardian that young doctors did not stay long at rural hospitals.
"It is the lack of working resources that drives them away. They feel it is difficult to help people when you do not have the necessary things to do so. They also feel that life is slow on this side and everything is far," he said.
Phaahla said 81 medical doctors had been placed in community service at the Limpopo department of health on 15 June. 
"Their assumption of duty was delayed because the Limpopo treasury requested that these 81 medical doctors first confirm whether they will be taking up this position prior to granting approval for the creation of the posts for their employment," he said.
The NFP's Emam asked Phaahla what measures the health department was taking to address the difficulties experienced by doctors in being allowed to write their board examinations to be integrated into the medical field.
Phaahla said the department had collaborated with the Health Professions Council of South Africa (HPCSA) to invite applicants who meet the requirements for these examinations.
"The national department of health has been working with the HPCSA throughout the process to ensure that all South African citizens who studied abroad are eligible and given a fair opportunity to sit for the medical board examinations," the minster said.