In April 2022, Bank Negara Malaysia announced the five consortiums that will be given the digital banking licence in Malaysia.
For those who don't know, digital banking is different from just online banking. Digital banks involve the digitalisation of all traditional banking products and processes, meaning there are no physical brick-and-mortar branches to visit.  
One of the names had been GXS Bank-Kuok Brothers. GXS Bank is the Grab-Singtel consortium that was granted a digital banking licence in Singapore.
Operating under the name GXBank, the digital bank releases its beta app today, November 14.
We were given an exclusive sneak-peek to the app on November 2 at the GXBank office ahead of this launch. Here, key team members such as Lai Pei Si, the CEO of GXBank were present to share more about the neo-bank.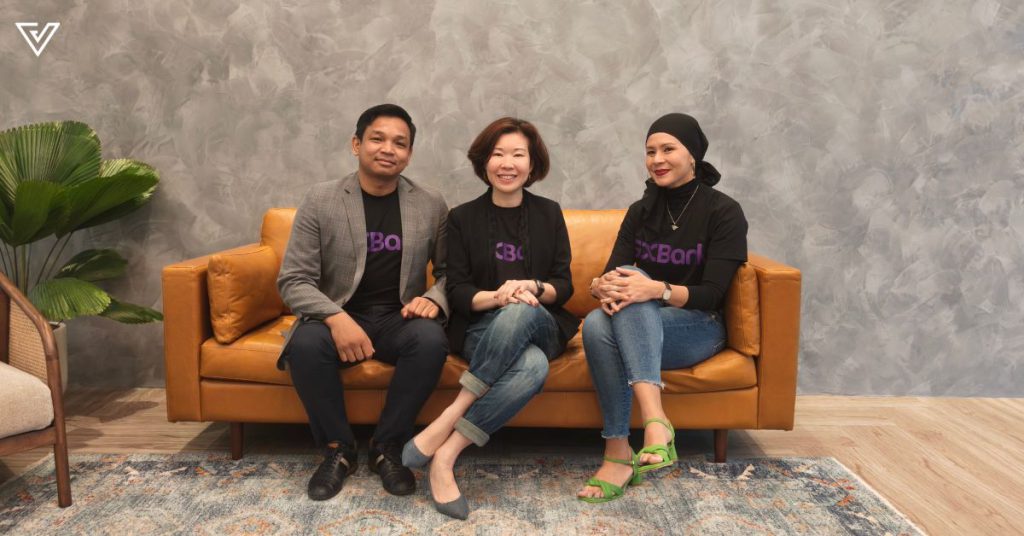 With a mission to enable financial access to underserved Malaysians and SMEs, GXBank leverages the existing tech capabilities from Grab to develop innovative solutions, she shared.
The operative word here is innovative. As a digital bank, GXBank aims to push the envelop on a lot of things, including solving pain points faced by users of incumbent banks. Here are six features that aim to do just that.
1. 24/7 system uptime
Have you ever tried using your banking app only to realise the system is down?
This inconvenience is something that GXBank wants to mitigate by striving to make its app available 24/7 with no downtime.
However, the GXBank team clarified that this is a work-in-progress. That means the app is working towards having a 24/7 uptime, but updates and maintenance may still happen, especially in the early stages of the app.
These maintenance periods will likely be scheduled at inconspicuous timings, such as past midnight.
2. Completely paperless
As a digital bank, GXBank wants to do away with all the physical documents or branch visits that come with traditional banking.
Instead, it will be completely paperless, including when it comes to application for credit products.
To ensure that customers are still being supported, though, the bank will have 24/7 multi-channel and multi-skill support teams.
3. Additional layers of cybersecurity
With GXBank being a digital bank, some might worry about threats of being hacked or becoming a victim of fraud—a pain point that traditional banks' online banking systems also face.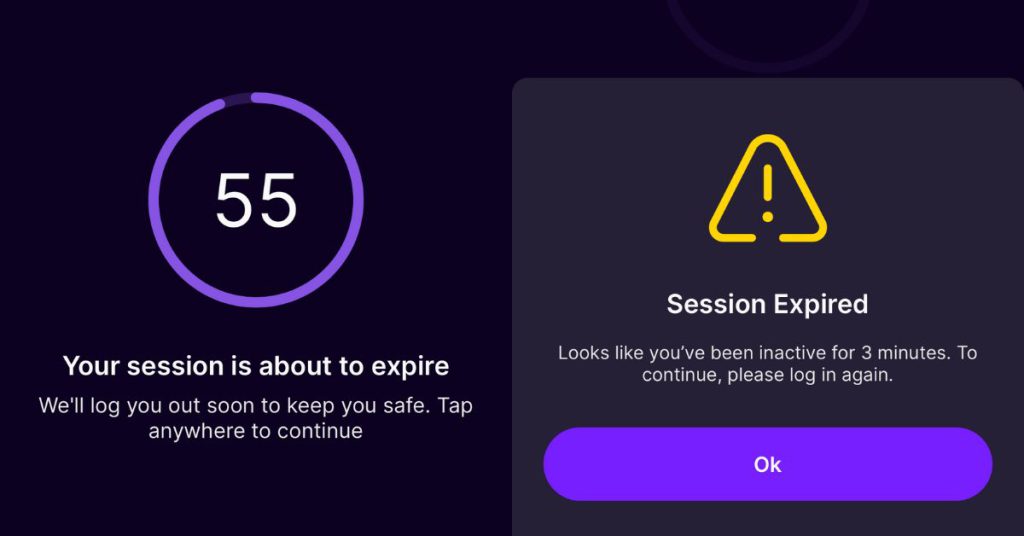 With that in mind, GXBank is built with cybersecurity features such as multiple authentication (MFA) systems using passcodes and biometrics. A user's account can also only be paired to one device at a time.
4. Deposits are protected
The fact is that digital banks are very new in Malaysia. The good news is that these digital banks are licenced and regulated by BNM.  
Depositing in a new digital bank may seem risky, so GXBank ensures that deposits are insured with Perbadanan Insurans Deposit Malaysia (PIDM) up to RM250K, as per BNM guidelines.
This means that the bank will reimburse up to RM250K to compensate depositors, should the bank fail.
5. Helping users save money, one pocket at a time
For those who find it difficult to start saving, GXBank has introduced some features for you.
Instead of having to split your money across different accounts or manage your funds analogue-style, the app offers a built-in solution called Saving Pockets, which the team refers to as just Pockets.
Here, you can create different Pockets with different names such as emergency savings, investment, holiday, vehicle, or a completely custom one of your own.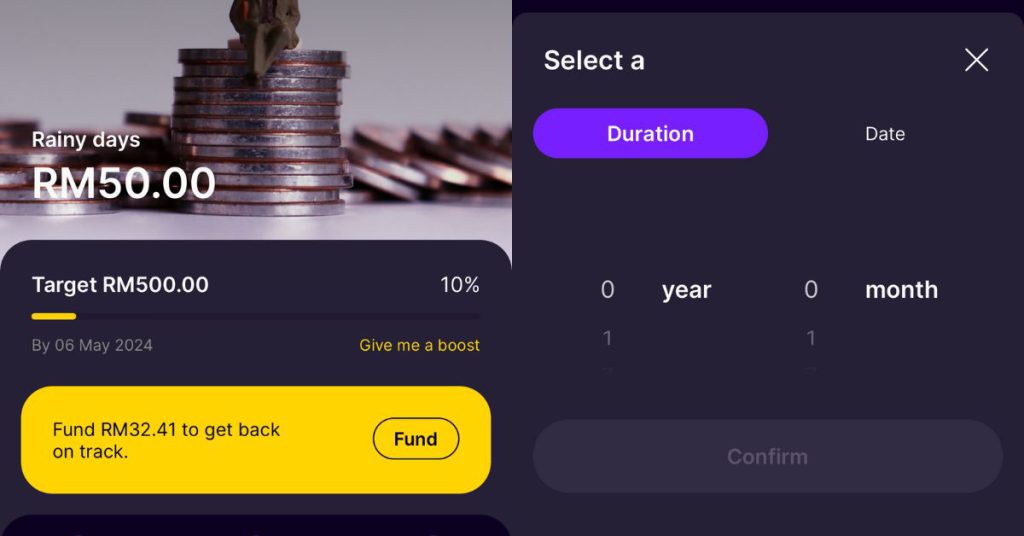 There are a lot of features in the pipeline for the Pockets system. For one, the team aims to roll out a budgeting and saving rule feature that can help users maintain their savings.
Other features the team teased include a savings challenge to earn booster interest, budgets that auto-organise pay into save and spend pockets, and micro rewards for good saving behaviours.
This concept isn't entirely novel, though, with traditional banks such as Maybank offering a Tabung system as well.
6. Interest payments on a daily basis
On top of the Pockets system, another way that GXBank is helping users save is through its 3.00% p.a. interest, which are paid out on a daily basis.
Money placed in the Pockets will also collect this 3.00% p.a. interest.
With many more to come
1. RM1 fee waiver for MEPS ATMs nationwide
Although GXBank won't have its own ATMs as a digital bank, users will be able to withdraw money from their GXBank accounts from any of the 10,000 MEPS ATMs across Malaysia.
Usually, when withdrawing from an account that isn't from the ATM's bank, there is an RM1 fee per transaction. However, GXBank has vowed to waive this fee. When asked about whether there would be an end date to this waiver, the answer was a resounding no (for now).
The team also shared that there will be no markups on foreign transactions.
2. GrabRewards when using Grab Services and Jaya Grocer
Frequent Grab users will be delighted to know that there is some crossover between the GXBank and the GrabRewards system.
When paying with GXBank in the future, users will be able to enjoy 1.5 times GrabRewards.  
3. Unlimited cashback
During our media session, the GXBank team shared that they aim to provide unlimited cashback on card transactions in the future.
4. Rewards for users
To incentivise users, Grab is offering an RM20 cashback for the first RM100 deposited into the account.
Moreover, GXBank also said it will offer up to six months of GrabUnlimited on them.
While the Grab-powered app appears to have great ambitions to redefine banking in Malaysia, due to certain limitations such as the necessity of eKYC (electric Know Your Customer) processes, it can't replace traditional banks just yet.
That is because it can't serve the unbanked, as you'd need to have an existing bank account to fund it.
Still, it seems like the app is working to develop many features that will benefit Malaysians.
Currently, the app is still in its beta stage, which was launched to the public today. We were told that the invitation to try the app will go out to 20,000 randomly selected Malaysian users to obtain early feedback.
According to a press release, Malaysians interested to be part of GXBank's subsequent testing phases can register on their website.
We were able to try the app in advance, so stay tuned for our review of the app soon.
Learn more about GXBank here.
Read other articles we've written about Grab here.