Rivals national recruiting analyst Clint Cosgrove has thoughts on Arizona's rise under Jedd Fisch, a few players from the Midwest who deserved consideration for the Shaun Alexander Freshman of the Year Award and three Midwest prospects in the 2024 class who could be in line for a rankings bump.
MORE THREE-POINT STANCE: Biggest rankings questions, James Madison, Michigan
*****
FINAL 2023 TEAM RANKINGS: Comprehensive (overall) ranking | High school/JUCO ranking | Transfer portal ranking
CLASS OF 2024 RANKINGS: Rivals250 | Team | Position | State
CLASS OF 2025 RANKINGS: Rivals250 | Team | Position | State
CLASS OF 2026 RANKINGS: Rivals100
TRANSFER PORTAL: Latest news | Transfer portal player ranking | Transfer portal team ranking | Transfer Tracker | Message board
*****
1. Arizona rising under Jedd Fisch.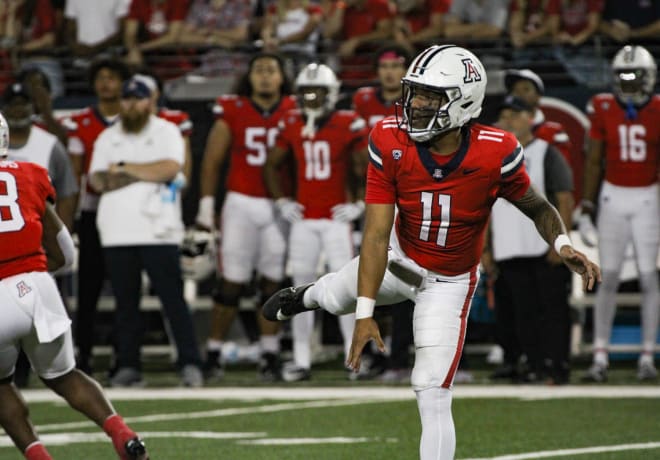 Jedd Fisch has Arizona rolling in the third year of his tenure, and I'm surprised this isn't a storyline more people are talking about. After inheriting a distressed program coming off an 0-5 COVID season that signaled the end of the Kevin Sumlin era in Tucson, Fisch won Arizona's fan base over by giving it hope, only to go 1-11 his first year at the helm.
Despite the frustrating start, there was still a different energy around the program that fans appreciated, and landing highly coveted recruits such as Tetairoa McMillan continued to give those fans hope for a better future of Arizona football. Year two of the Fisch era showed signs of improvement, and although it was obvious the program was headed in a better direction many questioned if Fisch was the man for the job.
Year three looked like it was bringing more of the same, including a quarterback controversy and a 3-3 start. Then, seemingly out of nowhere, the promise fans had seen glimpses of finally came together and everything seemed to click at once. Arizona is starting to win big-time games in the Pac-12.
Now sitting at 6-3 and led by a record-setting freshman quarterback in Noah Fifita, Arizona has arrived on the national stage and become a team that nobody on its schedule wants to play. The Wildcats have taken down three AP top 20 opponents over the past three weeks – a first in the history of Arizona football. The Wildcats also joined Texas and Alabama as one of only three FBS schools to accomplish three top 20 wins this season.
The program is bowl eligible, ranked for the first time since 2017 and just landed a spot in the College Football Playoff rankings for the first time since the inaugural season of the rankings in 2014.
Led by Fifita, who just won his record-tying fourth Pac-12 Freshman of the Week honor this week, Arizona football may finally be back. The future is bright in Tucson and the school's next big feat could be holding on to Fisch during this upcoming coaching carousel.
SHARE YOUR THOUGHTS WITH ARIZONA FANS AT GOAZCATS.COM
*****
2. Midwest freshmen who deserve recognition.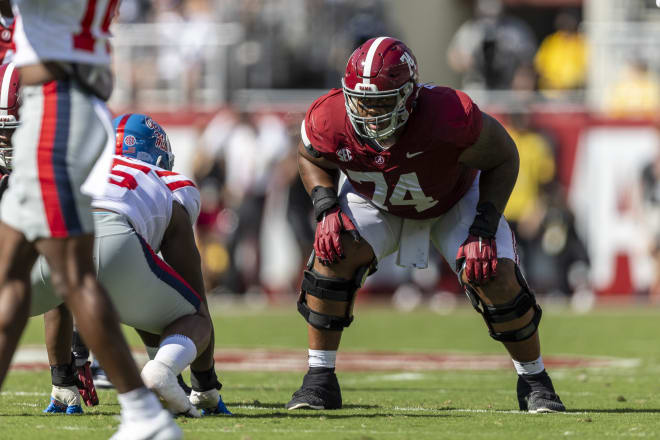 The lone Midwest representative to be a finalist for the Shaun Alexander Freshman of the Year Award is Purdue safety Dillon Thieneman. There is no question Thieneman is deserving. The former three-star has been an electric game changer during his freshman campaign, but with that being said there are at least three more class of 2023 recruits from the region that are also worthy of consideration.
Kadyn Proctor (Alabama): Proctor's Pro Football Focus (PFF) grade may not be that of an All-American, but he has been a day one starter on one of the best programs in the country at a position of incredible value. There are few, if any, players in each recruiting cycle capable of such a feat and that makes everything the former five-star has accomplished this year special. The Iowa product has also shown signs of greatness and has already cemented himself as a potential first-round pick in a few short years.
Darius Taylor (Minnesota): There is little question that Taylor would be a finalist had he not suffered an injury earlier in the season. His stats and impact were truly remarkable during the games he played and the former four-star from Detroit was awarded Big Ten Freshman of the Week consecutive weeks while running for 469 yards and four touchdowns during the streak. The future is bright for Minnesota's freshman phenom.
Dylan Edwards (Colorado): Edwards started out hot and his star has fizzled (along with the Colorado program) in recent weeks, but his early impact helped Colorado overachieve in September. Edwards sits with 263 yards and one touchdown rushing along with 251 yards and four touchdowns receiving. The former four-star from Kansas is a home run waiting to happen and should be a weapon at Colorado for years to come.
*****
3. Midwest players in 2024 class who could be due for a rankings bump.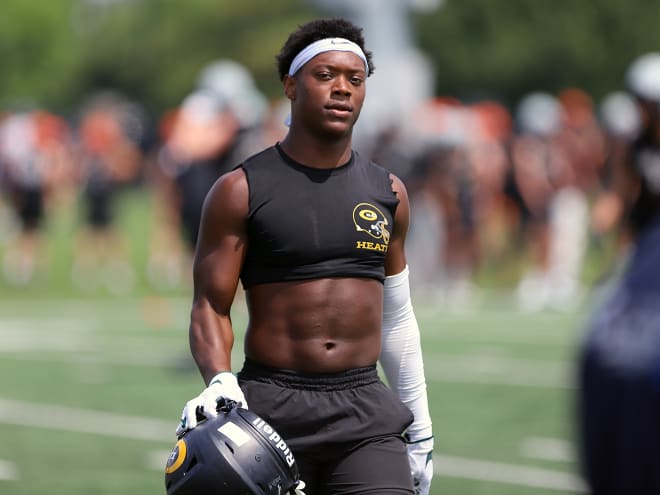 With only a few rankings updates left before we are done with the 2024 class, anyone and everyone is up for evaluation. Here are a trio of Midwest three-stars who will seriously be considered for an extra star when the next rankings are released.
Andrew (AJ) Dennis: The former Michigan State pledge has gone on an epic run of offers since reopening his recruitment, and you only have to watch a couple clips of his senior film to see why. Dennis is the complete package and has the size and versatility to play multiple spots across the line. While you may find a number of offensive line prospects who possess similar measurables, you won't find many who have the athleticism and motor of Dennis. I find myself liking the film more and more every time I watch, and I'm beginning to think he could end up being one of the best offensive line recruits in the 2024 class.
Koi Perich: The Minnesota commit has been lights out for a couple of years, and after taking the next step in his development this year he has likely earned an extra star. Colleges are also taking notice, with Florida State, USC and most recently Ohio State offering despite his pledge to the Gophers.
Reggie Powers: The one-time Michigan State commit completed his flip by committing to Oklahoma last month and you have to love what he put on film during his senior season. Powers has the size to play in the box, the athleticism to play in the secondary and should make an early impact for the Sooners. You can't help but love his versatility on defense.