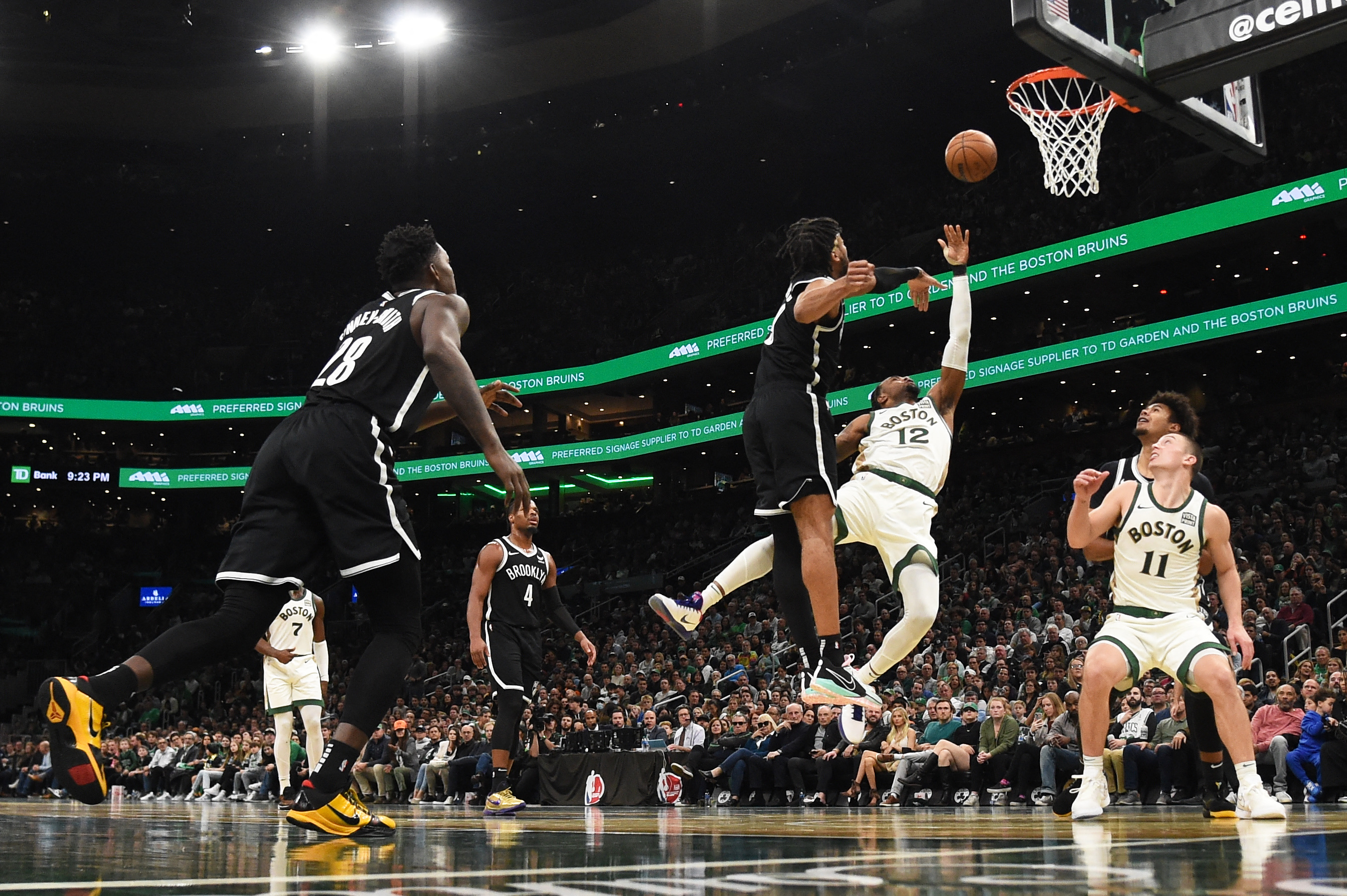 Jaylen Brown scored a game-high 28 points to help the Boston Celtics end a two-game losing streak by beating the visiting Brooklyn Nets 121-107 on Friday night.
Brown shot 10 of 19 from the floor and made five of his nine 3-point attempts. He scored 21 of his 28 points in the first half.
Jayson Tatum had 23 points and 10 rebounds for the Celtics, who were playing in their first in-season tournament game. Boston's Jrue Holiday finished the game with 13 points, 12 rebounds and nine assists.
Lonnie Walker IV came off the bench to lead Brooklyn with 20 points and seven rebounds. He made 8 of 12 attempts from the floor.
The Nets received 14 points each from Dennis Smith Jr. and Trendon Watford, and 12 from Mikal Bridges and Spencer Dinwiddie.
The Celtics led 38-33 after one quarter and 66-54 at halftime. The Nets trailed by as many as 18 points in the third quarter, but sliced that deficit to nine points, 93-84, at the end of three. The Celtics began to pull away by outscoring Brooklyn 18-8 at the start of the fourth.
Boston had a 21-point lead when Sam Hauser made a 3-pointer that put the Celtics up 111-90 with 6:51 to play. Boston's largest lead was 24 points. Hauser scored 15 points, all on 3-pointers.
The Nets played without guard Cam Thomas, who is averaging a team-high 26.9 points per game. The Nets announced Thursday that Thomas will be out at least two weeks with a sprained ankle he sustained during the third quarter of Wednesday's victory over the Los Angeles Clippers.
Brooklyn, which has a 1-1 record in in-season tournament games, was seeking its fourth straight road win. The Nets beat the Bulls in their first in-season tournament contest.
The Celtics opened the season with five consecutive victories, but that streak ended with a 114-109 overtime loss at Minnesota on Monday. Boston also dropped a 106-103 decision to Philadelphia on Wednesday.
–Field Level Media/ Reuters