With the labor market release, we have a new read on real wage growth.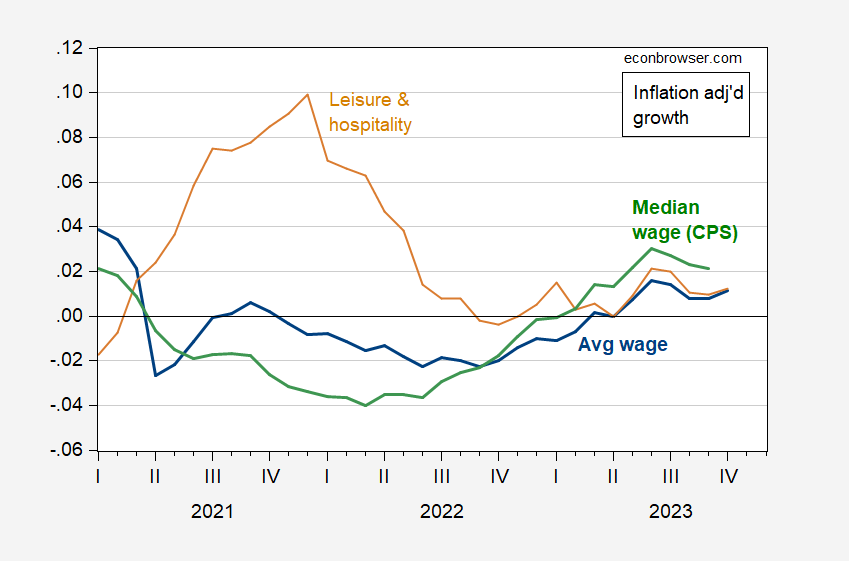 Figure 1: Year-on-Year growth rate of average hourly earnings for private sector production and nonsupervisory workers adjusted by CPI (blue), production and nonsupervisory workers in leisure and hospitality services (tan), median hourly earnings of all workers (green). October CPI is the Cleveland Fed m/m nowcast. Source: BLS, Atlanta Fed Wage Growth Tracker, Cleveland Fed inflation nowcast accessed 11/3/2023, and author's calculations.
Real average wages are growing 1.1% y/y, -1.0% q/q annualized.