Molly Lewis has announced her debut album, On the Lips, which is set to arrive on February 16 via Jagjaguwar. Today's announcement comes with the release of the new single 'Lounge Lizard', alongside a video directed by Ambar Navarro that draws inspiration from Julie London's apparition in the 1956 film The Girl Can't Help It. Check it out below.
"Wherever you happen to be, I'd like you to let this song soundtrack the next few minutes of your life," Lewis said in a statement. "I hope that it accentuates your surroundings, gently transforming them into the sonic equivalent of having a personal sax player serenade you from the bath."
Lewis recorded On the Lips with producer Thomas Brenneck (Menahan Street Band, Charles Bradley, Amy Winehouse) at Diamond West Studios in Pasadena. The record features contributions from Nick Hakim, Brazilian guitarist Rogê, Leland Whitty and Chester Hansen of BADBADNOTGOOD, Chicano soul group Thee Sacred Souls, pianist Marco Benevento, and El Michels Affair's Leon Michels.
On the Lips Cover Artwork: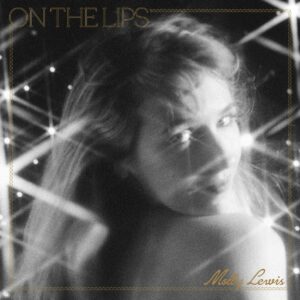 On the Lips Tracklist:
1. On the Lips
2. Lounge Lizard
3. Crushed Velvet
4. Slinky
5. Moon Tan
6. Silhouette
7. Porque Te Vas
8. Cocosette
9. Sonny
10. The Crying Game