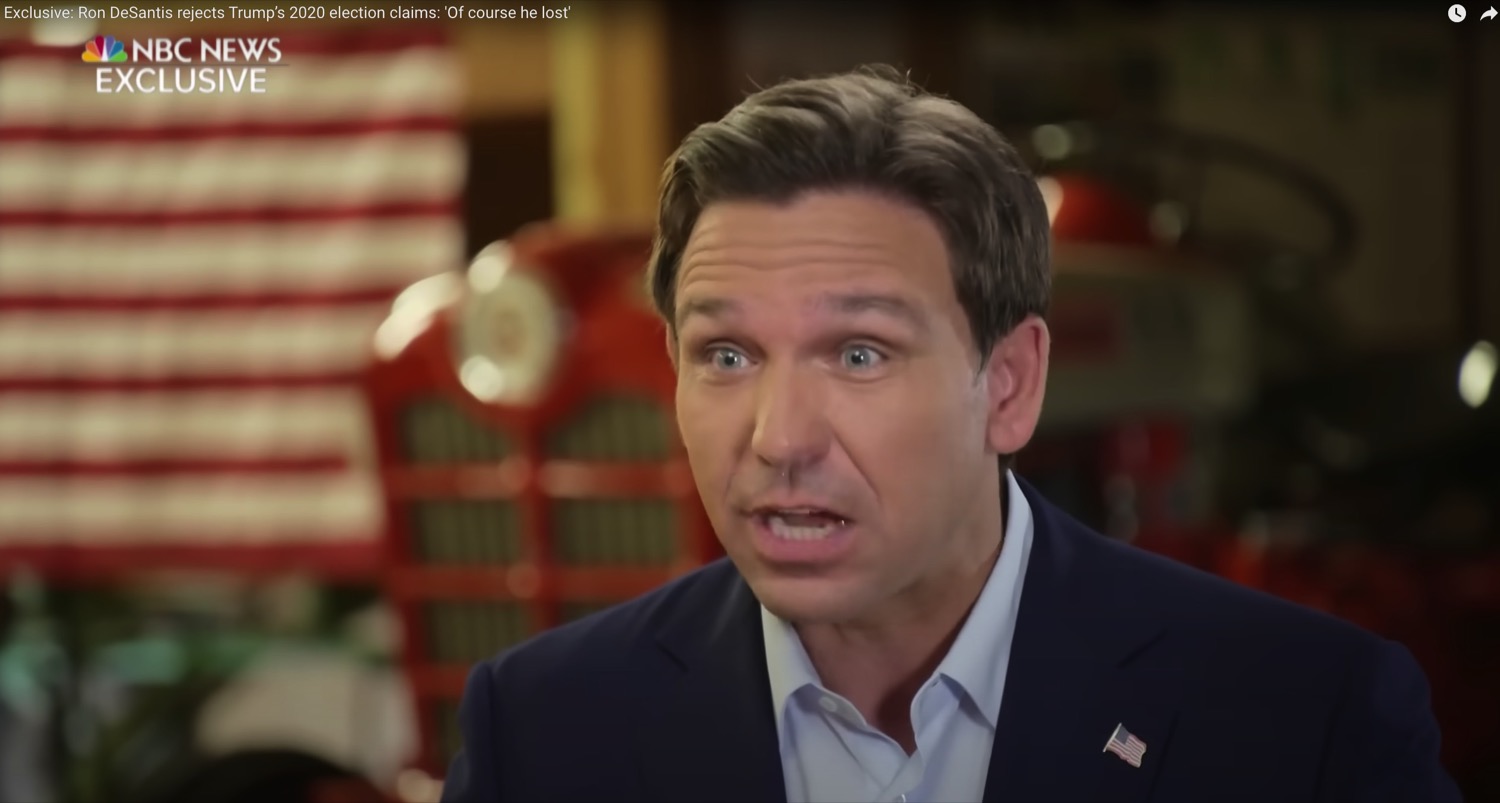 With his Presidential campaign floundering so hard that even sketchy international arms shipments aren't getting him any attention, Florida's fascism-friendly Governor Ron DeSantis, found himself forced to talk about his choices in footwear. Numerous sources on Social Media have drawn theories about DeSantis's odd gait and weird physical stance and posit these can only be the result of lifts akin to high heels in Ron's boots.
DeSantis may finish far worse than expected in Iowa. Rapidly losing share to other barely rising candidates, the race for second place to Donald Trump is in danger. DeSantis can't get anyone to talk about what he is doing beyond his footwear.
Florida Politics:
During an interview, DeSantis denied that he is wearing hidden heels, as critics have argued.

The Governor told PBT Podcast listeners that he's wearing "standard off the rack Lucchese" boots. He said that because he is just 1 inch shy of 6 feet tall, he doesn't need extra height from footwear.

Asked why he simply doesn't wear dress shoes or tennis shoes, the Governor said he does in fact "wear tennis shoes when (working) out."

The host offered him a pair of Ferragamos, presumably without extra height, and DeSantis noted that he can't accept gifts.