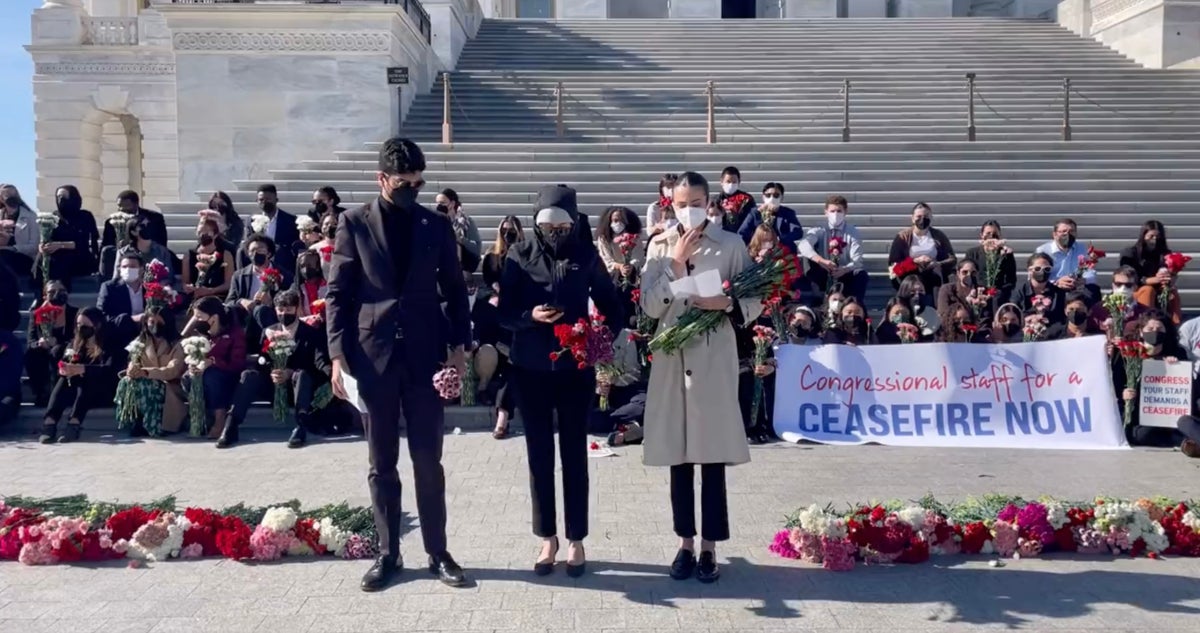 US Congressional staffers left their posts this afternoon to call for a ceasefire amid the ongoing war between Israel and Hamas.
The group of more than 100 staffers held an interfaith prayer vigil on the steps of the US Capitol to honor civilians killed during the fighting.
Thousands of flowers were laid down at the site to memorialize the reported 10,000 Palestinians that have died since the war started last month, as well as the 1,400 Israelis that died when Hamas launched its surprise attacks on Oct 7.
"We are congressional staffers on Capitol Hill, and we are no longer comfortable staying silent," the group said in a joint statement on Wednesday afternoon.
"We were horrified by the brutal October 7th attacks on Israeli civilians, and we are horrified by the overwhelming response by the Israeli government that has killed thousands of innocent Palestinian civilians in Gaza.
"Our constituents are pleading for a ceasefire, and we are the staffers answering their calls," the member stated, adding that more of the group's bosses were not listening to the people they represent.
We demand our leaders speak up: call for a ceasefire, a release of all hostages and an immediate de-escalation now," the statement concluded.