Barry Manilow says he was in no rush to publicly come out as gay because it was a "non-event" to him.
The crooner was asked why he waited until he was 73 to go public about his sexuality during a sit-down on HBO's "Who's Talking to Chris Wallace" that aired on Friday.
In the interview shared by TMZ, Manilow explained the several reasons coming out never crossed his mind ― until later in life.
Wallace broached the subject by asking if the "Mandy" singer's sexuality was why his first marriage to his high school sweetheart didn't last.
While Manilow said he "really did love" his wife, he admitted "the gay thing was pretty, pretty strong … I couldn't deny it."
Pointing out how the singer met manager and now-husband Garry Kief in 1978 and wed him in 2014 in a "private ceremony," Wallace then wondered why it took until 2017 for Manilow to go public.
"Really, Garry and I've been together for so long," the singer explained. "You know, it just never dawned on me it's ever going to come out. But when we got married, it was a big deal."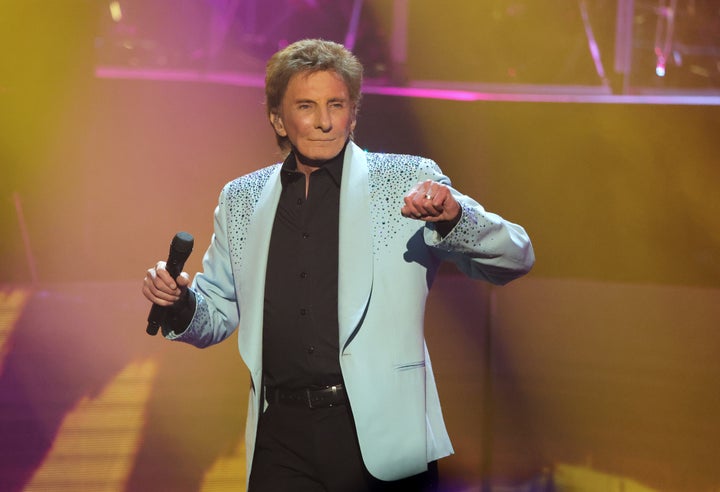 Asked if he was worried what his fans would think, Manilow admitted he didn't feel comfortable sharing his personal life back in the '70s.
"It wasn't the same as it is today," he said. "Now being gay is no big deal. But back in the '70s, it would have killed a career. And Clive [Davis] kind of told me that in his own way, 'Don't do that.'"
Manilow added, "Frankly, it was just too personal. I just didn't want to talk about my personal life anyway. I never did that. I was happy talking about music. But talking about my personal life was just kind of creepy to me. So I never did."
After publicly coming out in 2017, Manilow said his fans' response made it a "beautiful experience."
"I didn't know what was going to happen … but I should have known better because my fans, and frankly the public, they care about my happiness and I have always known that," he told Reuters at the time.