In this segment, we showcase the most notable albums out each week. Here are the albums out on October 27, 2023:
---
Taylor Swift, 1989 (Taylor's Version)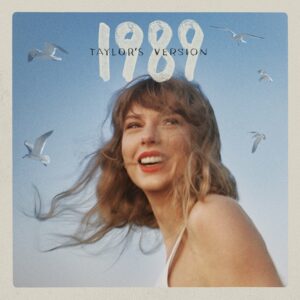 1989 (Taylor's Version), the fourth release in Swift's series of re-recorded albums, has arrived. "The 1989 album changed my life in countless ways, and it fills me with such excitement to announce that my version of it will be out October 27th," Swift wrote in a social media post announcing the album. "To be perfectly honest, this is my most FAVORITE re-record I've ever done because the 5 From The Vault tracks are so insane. I can't believe they were ever left behind." The album features five vault tracks: "Slut!'', which was written by Swift, Jack Antonoff, and Patrik Berger, 'Say Don't Go' (written with Dianne Warren), as well as 'Now That We Don't Talk', 'Suburban Legends', and 'Is It Over Now?', which are Swift and Antonoff co-writes.
---
DJ Shadow, Action Adventure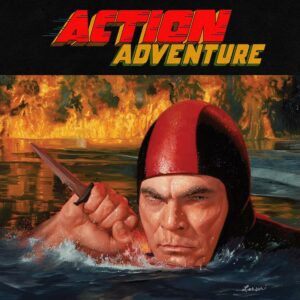 DJ Shadow has released a new album, Action Adventure, via Mass Appeal/Liquid Amber. The follow-up to 2019's Our Pathetic Age is a largely instrumental LP and features the early single 'Ozone Scraper'. "This is about my relationship to music," Joshua Paul Davis said of the album. "My life as a collector and curator. All my records and tapes, and no one else's." He added, "I didn't want to write music that was formatted for vocalists," he added. "I wanted to write music that flexed different energies."
---
The Mountain Goats, Jenny from Thebes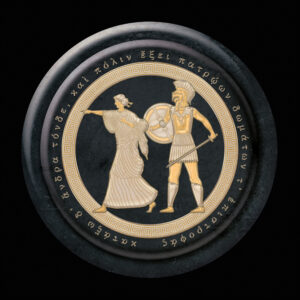 The Mountain Goats are back with a new album, Jenny from Thebes, a sequel to their 2002 LP All Hail West Texas. Out now via Merge Records, the record was produced by Trina Shoemaker and features guitar by Bully's Alicia Bognanno (who produced 2021's Bleed Out), horn and string arrangements by Matt Douglas, and backing vocals from Kathy Valentine of the Go-Go's and Matt Nathanson. "If we're going to do a sequel to a record that was recorded almost entirely on a boombox," John Darnielle remarked, "why not do the opposite and make it as big as possible?"
---
Sofia Kourtesis, Madres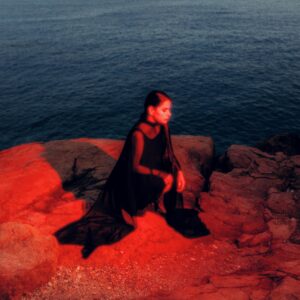 Sofia Kourtesis has unveiled her debut album, Madres, today via Ninja Tune. Ahead of its release, the Berlin-based, Peruvian producer and singer-songwriter previewed the LP with the singles 'Estación Esperanza', 'Si Te Portas Bonito', and title track. The album is dedicated to Peter Vajkoczy, a renowned neurosurgeon who helped save her mother's life after a cancer diagnosis. In a statement about the title track, Kourtesis said: "Madres has no gender. Madres loves to protect the ones you love. If you get lost, follow your mother's voice, they will always bring you back."
---
Angie McMahon, Light, Dark, Light Again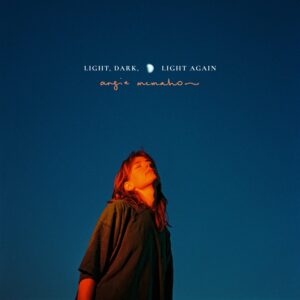 Angie McMahon has issued a new LP, Light, Dark, Light Again, via AWAL. The follow-up to 2019's Salt includes the advance tracks 'Saturn Returning', 'Letting Go', 'Fireball Whiskey', and 'Exploding'. It was co-produced by Brad Cook and recorded across a year between McMahon's home city of Naarm/Melbourne, Australia, regional Victoria, and the North Carolina town of Durham, with a studio band that included Bon Iver drummer Matt McCaughan, Canadian singer-songwriter Leif Vollebekk, and Phil Cook.
---
King Gizzard & the Lizard Wizard, The Silver Cord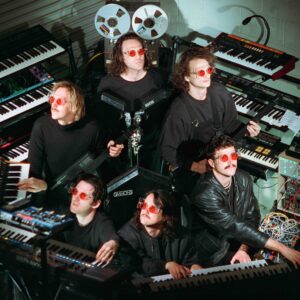 King Gizzard & the Lizard Wizard have put out their second album of 2023, The Silver Cord, which is available in two versions. "The first version's really condensed, trimming all the fat," Stu Mackenzie explained in a press release. "And on the second version, that first song, 'Theia,' is 20 minutes long. It's the 'everything' version – those seven songs you've already heard on the first version, but with a whole lot of other shit we record while making it. It's for the Gizz-heads." He continued, "I love Donna Summer's records with Giorgio Moroder, and I'd never listen to the short versions now – I'm one of those people who wants to hear the whole thing. We're testing the boundaries of people's attention spans when it comes to listening to music, perhaps – but I'm heavily interested in destroying such concepts."
---
The Gaslight Anthem, History Books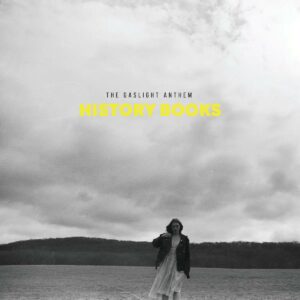 The Gaslight Anthem have returned with their first LP in nine years, History Books, out now via Thirty Tigers. Ahead of its release, the band shared the title track – a collaboration with Bruce Springsteen – as well as 'Little Fires' featuring PUP frontman Stefan Babcoc. "None of us wanted to make a very somber or serious record showing how much we've matured," frontman Brian Fallon said in a press release. "We've all changed and grown and learned so much, but the overall mood was a feeling of excitement to be back together and making music that means something to us."
---
Wild Nothing, Hold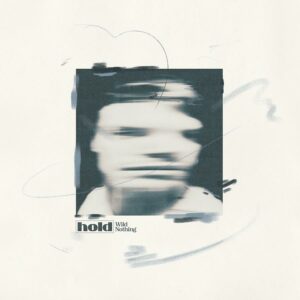 Wild Nothing are back with their first new album in five years, Hold, out now via Captured Tracks. The Indigo follow-up marks Jack Tatum's first self-produced album since his 2010 debut Gemin features contributions from Hatchie, Molly Burch, Becca Mancari, and Tatum's wife, Dana. "I've sat with this record for a very long time now, so naturally I'm both excited and apprehensive to let it see the light," he said in a statement. "It's my first record as a father. My first self-produced record since my debut. It's a record that deals in existential themes but doesn't always take itself too seriously. It's not afraid of pop but it's hopefully not afraid to be strange either. It has fun, gets sad, dwells in the quiet moments and embraces the loud ones. It's me doing what I love and feeling grateful for it."
---
The Kills, God Games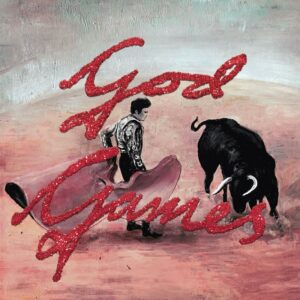 The Kills have drooped a new album, God Games, their first since 2016's Ash & Ice. Out now via Domino, the record features the previously shared singles 'New York', 'LA Hex', '103', and 'Wasterpiece'. Alison Mosshart and Jamie Hince composed its 12 songs primarily on piano, but recorded them in an old church with Grammy-winning producer Paul Epworth, who happened to be their first soundman back in 2002.
---
Ragana, Desolation's Flower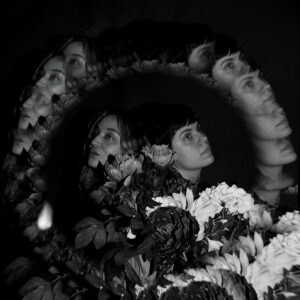 Ragana – the heavy music duo of Maria and Coley – have come out with a new album titled  Desolation's Flower via The Flenser. Now based in Olympia and Oakland, the band came together in 2011 in the DIY punk scene of Olympia. Their new LP was engineered by Nicholas Wilbur at the Unknown Studio in Anacortes, Washington, and follows 2017's You Take Nothing, a 2018 split with Thou called Let Our Names Be Forgotten, and the 2019 EP We Know That the Heavens Are Empty.
---
Other albums out today:
katie dey, never falter hero girl; Shabazz Palaces, Robed in Rareness; Duran Duran, Danse Macabre; Marina Herlop, Nekkuja; Poppy, Zig; American Analog Set, For Forever; Black Pumas, Chronicles of a Diamond; Mariah the Scientist, To Be Eaten Alive; OMD, Bauhaus Staircase; Video Age, Away From the Castle; Jessi Colter, Edge of Forever; Robert Finley, Black Bayou; The Serfs, Half Eaten by Dogs;  Mike Reed, The Separatist Party; Mr Eazi, The Evil Genius; Taking Back Sunday, 152; Mario Diaz de Leon, Spark and Earth.